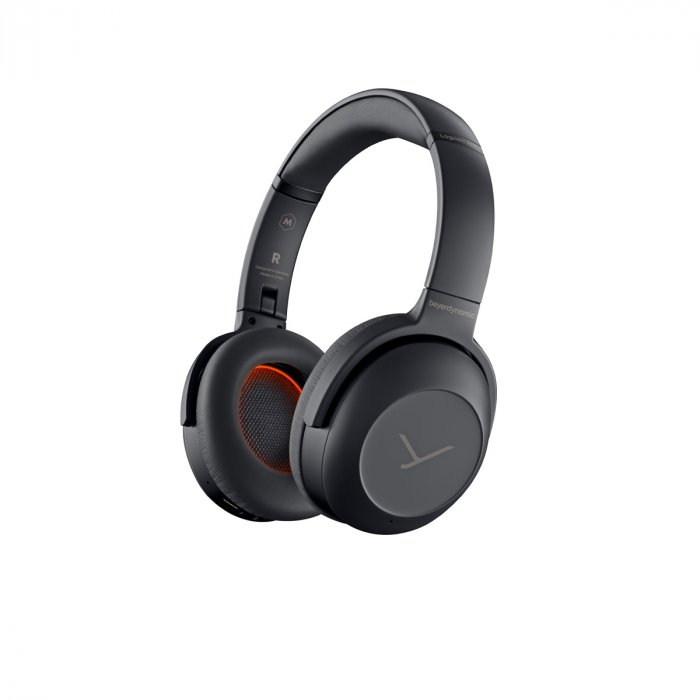 Well, it is very awesome to be reviewing another Beyerdynamic product once again, and I have to admit that the Lagoon ANC might be one of their more advanced ones of late.
Okay, so you know that a good review is here, because honestly, Beyerdynamic really makes some good ones. Now, these particular ones are Circumaural, and I'm not certain what that means, but it has "digital active noise cancelling with hybrid technology". It certainly seems that way, because I can only assume circumaural means "completely enclosing on the ear". By the way, I can't get spell-check to not red underline "circumaural".
Speaking of new words, let's talk about what "ANC" means. Let's go with Active Noise Cancelling, because I am listening now to a Netflix show and I am not hearing anything in the outside world. I'm guessing that there are some seriously great cushioned phones here.
Now the ANC requires some serious charging with the included USB cord, but it has 24 and a half hours of battery life with ANC and 45 hours without. Oh, by the way, the battery life has a colored indicator, so you can tell when your power is getting low.
So yeah, I can talk to you about how great the sound is, and it is the result of MOSAYC sound that can result in automatically adjusting to your hearing ability.
So, it is worth noting that these are wireless headphones, which means there is some Bluetooth transmission action going on here, with Qualcomm aptX for some serious no wired action.
There are some other great features like an ANC touchpad that can activate a personal assistant for Siri or Google Assistant. Oh, it can also fold up for easy storage.
Now, I will have to say that keeping these things on for a while can be slightly burdensome. So much so that I felt relieved when taking them off.
Still, you can get the Beyerdynamic Lagoon ANC on the Beyerdynamic site with free shipping (through July 31st 2019) for $399.00. Yeah, it's up there in price, but still a pretty good deal.