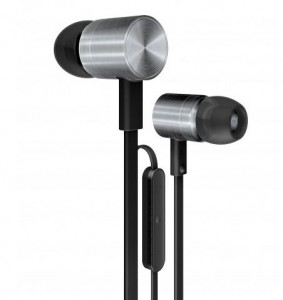 Well, hey, I don't think it would be even proper of me to say bad things about Beyerdynamic, as they are the champions at making some fine audio products. Needless to say, I am very pleased to try out these new earbuds with the iDX 200 iE.
These are some pretty great looking earbuds in a market that is very crowded with them, and the cans in the ears are nice and metallic with titanium. In case you are worried about it not being comfortable, well, it has 7 sizes of silicone eartips along with 3 pairs of Comply eartips.
If you are wondering whether or not this pair of high-quality earbuds come with a microphone, then fear not. After all, that is kind of a standard feature these days, and it has a 3-button remote that is good for all Apple and many Android devices as well.
What is interesting is how the cables are flat, and they are flexible as they are detachable. The cable length is 40 cm and it can be extended with a 90 cm cable.
The sound is good, and worthy of having the Beyerdynamic label. If you want to try these out for yourself, I have so far been only able to find them on Beyerdynamic's Europe site for €199.00.