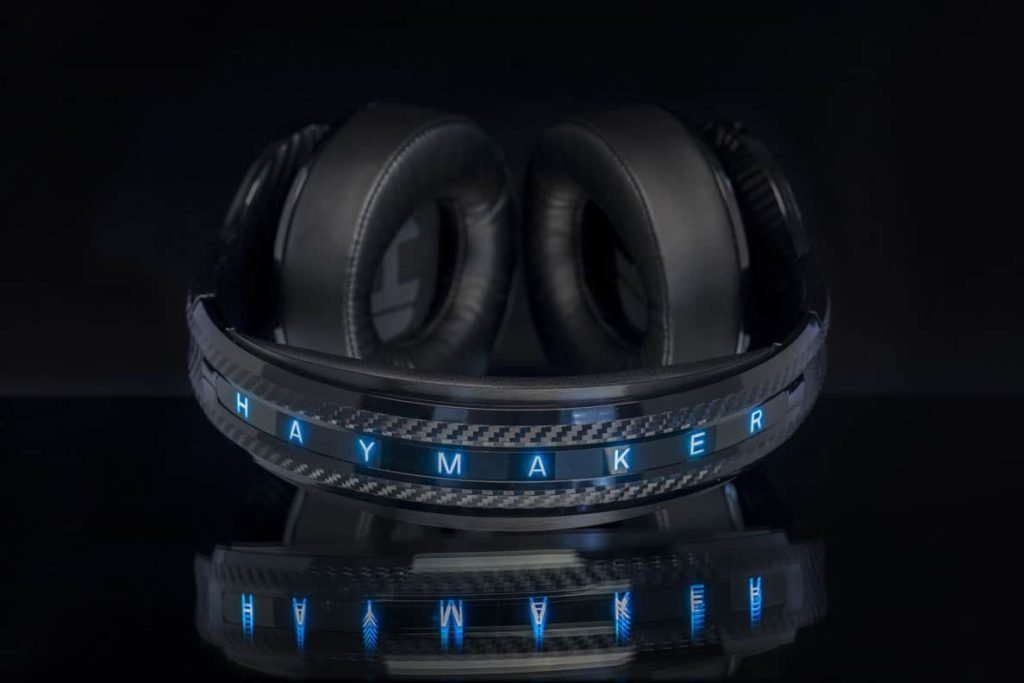 Okay, here's some terrific products from a company that I don't think we have reviewed before: Haymaker. I am assuming that these are so named because the sound will hit you like a haymaker, which can be defined as "a forceful blow".
We have several choices for sound on this guy, as you got your Bluetooth option here, and it was pretty easy to pair. So, then there is this cord that you can attach and link to your laptop or whatever accepts a USB.
Of course, what is really going to sell you is the sound, and it certainly is very good. Normally, I put the specs in the video, and…probably should have done that. Needless to say, the driver size is 40mm, with a frequency response 20-20KHz. The sensitivity is 119 plus or minus 3dB, and 32 ohms of impedance.
So, how is the battery life? Pretty decent, as there is 26 hours using Bluetooth with Active Noise Cancelling. You could also go with 43 hours in Bluetooth without the Active Noise Cancelling. That number goes down to 12 hours with Active Noise Cancelling and lights on.
Hold on? Lights? Yes, you can see the Haymaker logo blazing atop the headband, and, with the help of the controls, you can even change the color of the logo and the side earcups as well.
Well, you can see the video for more information about these unique headphones. I say "unique" because I really only see one model on the official website, and it isn't called the HM100. The price might be up there at $329.95, but I have seen higher priced ones.