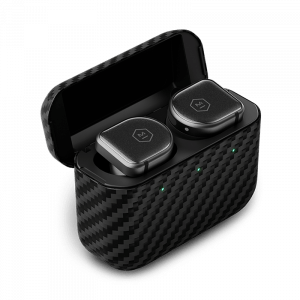 So, yes, it is time to review another Master and Dynamic product, and this is an update to the MW08 with the MW08 Sport Active Noise-Cancelling True Wireless Earphones.
I don't know what makes this "Sport", but generally, it implies that these earbuds will be used for something athletic. It has some Hybrid Active Noise-Cancellation, and Two Ambient Listening modes for improved outdoor awareness. So yeah, I believe those are good for the workout, right?
It has some 11 mm Beryllium acoustic drivers like its MW08 friend. I believe that the shatter-resistant sapphire glass is a new feature, as the other MW08 was made with ceramics. The case is made of some serious Kevlar, so I guess it's bulletproof, right? Yeah, I don't know, but it feels strong. By the way, the MW08 Sport does wireless charging, and I honestly can't remember if the last model did that.
Well, maybe we should talk about…sound. Yes, this has really good sound, and with some great Bluetooth 5.2 connectivity, it sure works well at a range of 100 feet. While we are talking about specs, let's talk about the 42 hours worth of playtime. The earbuds have 12 hours, and 30 with the case.
If you like this, it is available on the Master and Dynamic website for $349.
Our Review of the MC100 Wireless Charge Pad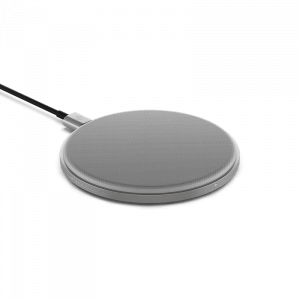 OMG, can you believe that Master and Dynamic has a Wireless Charging Pad? I have a hard time believe it myself. Is it good? Oh, I think so.
We are looking at 10 Watts of output and 5 Volts of Input. This is really a very good companion to the MW08 Sport, because you can just put the case on the MW08 Sport on the MC100 Wireless Charger.
Of course, it looks very good, and by now I don't really have to tell you what a wireless charger even does. It works with any newer Apple Smartphone greater than the iPhone 8, so if you have one of those wireless enabled charging phones or other devices, it should work.
If you want this, you can get it on the Master and Dyanmic site and pay $69 for it.