Its difficult to find a company who puts out a lot of products, as well as one that I hadn't heard of before. Fortunately, I found out about this company known as Xtreme Cables or Xtreme Sound, and I have reviewed two of their newer products: the Onyx Bluetooth Headphones and a Mobile Dual Port USB Wall Tap w/6 Power Outlets.
Xtreme Sound Onyx Bluetooth Headphones with Microphone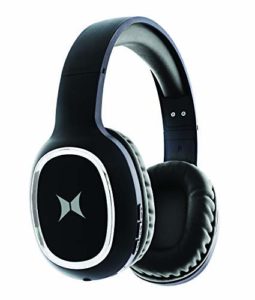 As far as the design goes for the Onyx, I can't exactly say that they are original. However, I do like the fact that the Onyx is very lightweight, not heavy as its namesake.
In talking about the sound, it is always good to have a closed cushion on our ears. It also helps to have an adjustable cushioned headband, not to mention the built-in audio controls. Did I mention that it has a microphone? It does, and it is good for answering calls.
So let's talk about its Bluetooth. It definitely has a 33 foot range, which is pretty standard for most Bluetooth products. All of this is able to work with smartphones, tablets, and more. By the way, it is completely rechargeable, and very cheap at $24.99.
Xtreme Cables Mobile Dual Port USB Wall Tap with 6 Power Outlets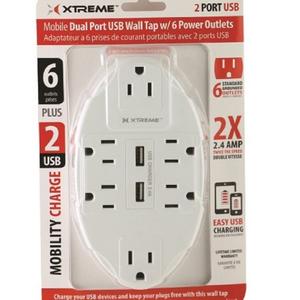 Now, this product has a pretty long title, and I am not certain if I have it right. You might even notice how I don't really have a proper link to the sites, but I am working on it because I cannot find it on the main Xtreme Cables site. This was the only image that I could find, and it took a while.
I honestly don't know why in the world you wouldn't need a device like this, but considering that I have two outlets near my television that are maxed out, with a power-strip, then I need something that has six outlets and two USB ports. The one that I got to try out is in black, so Batman would probably need it for the bat-computers in his bat-cave.
This product promises 2 times the speed, and I have no idea how that can work, but hey. I have a price for it, and it costs about $14.99.