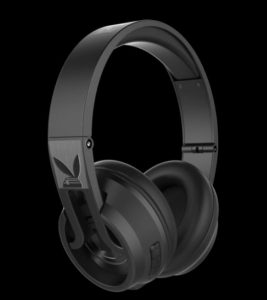 Okay, I would imagine that the Playboy name carries some serious sexy imagery, despite the rebranding the company did a few years ago. Did you know that the company most famous for its Miss (insert month here) is also a whiz at Audio? Yes, neither did I, and I had a chance to review the Icon 1 Premium Wireless Bluetooth Headphones.
Right now, I have them connected to my phone while watching a film on Disney Plus. Something tells me that I will be tuning into a lot of Disney Plus films, but that is the subject of a separate review, perhaps. I'm always amazed at how a good pair of headphones can make the big sounds effects sound even bigger, despite I am playing it on a device with a smaller screen. I believe that it is the product of the rich bass that is successfully promised to me.
So that is a plus on the sound, so let's talk about the comfort level. I'll start by saying that the Icon 1 is much lighter than I would have suspected. As far as the design is concerned, I enjoy its simplicity, and I will leave it up to you if you want the bunny ears and "P" branding. (You know, if you want to be associated with Playboy, with its logo on the carrying case and auxiliary cable.)
So, the only questions that remain are how much of a charge the Icon 1 has for a wireless capacity. It is up to 22 hours, and it also has some hands-free features as well.
Anyway, you can get these headphones for $399.99 (or $199.99 at the time of this writing) on the Playboy Audio site.