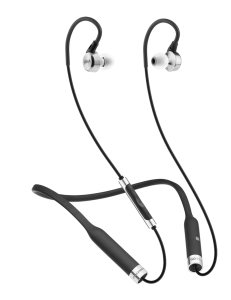 We've done a lot of reviews of wireless, in-ear headphones or earphones, but this one is one of the more high-end ones we've been sent to review. So we appreciate the opportunity RHA gave us by sending these to us in exchange for an unbiased and fair review.
These headphones are not TRUE wireless. They do have a neckband that holds all the components, but for those who don't like being physically connected to their phones while working out and listening to music, these are very reasonable and well designed to feel like you aren't wearing anything.
The silicone rubber neckband will comfortably rest around your neck, and the ear pieces secure around the top of your ears to help keep them in place. The casings are high-quality looking magnetic metal so when you are not listening to music, you can take leave them hanging around your neck without getting them all tangled.
Many different choice of earphone tips- including COMPLY- come in a nifty little holder that might keep them all together, but I can see the potential of them falling out and rolling all over. I think a better case to contain them all might be a good thing for RHA to implement in the future. At any rate, it's nice to be able to get the perfect fit for the good noise isolation quality these headphones are designed to provide.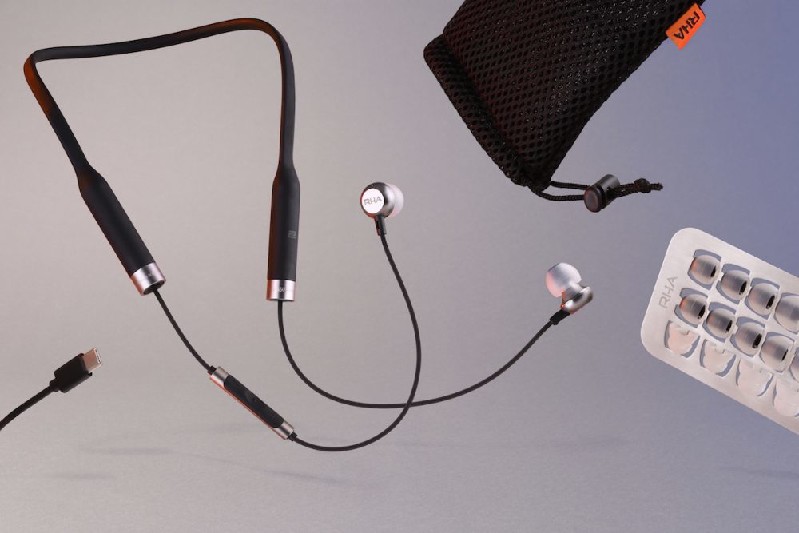 The sound quality seems good to us, but I have read mixed reviews, and there are people who are more of an audiophile.
MA750s seem to be in competition with the Apple Beats X earphones. These earphones, though, have a 12 hr battery life- 4 more hours than Apple's. I've also read they have a better sound quality. I have not had the chance to review those personally, so I cannot compare.
A 3 year warranty will give you the comfort of mind to know that RHA takes pride in their product and believes it to last. They are also splash and sweatproof- which is great if you use these to exercise- as I'm sure most users would.
Overall, I think this is a great product, and would recommend them for people who want to spend $169.95 (the price listed on their website), or about $157 on Amazon.com.