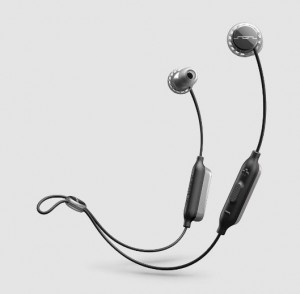 I don't know why this is the first time that I am reviewing something by Sol Republic, but I can tell you that I hope it isn't the last time. From what I can tell, they make a lot of great Bluetooth audio products like Jabra.
I'll start with my review of the Relays Sport Wireless. This is one of those wireless Bluetooth earbuds that are made for those that love to exercise. These particular guys are "sweat resistant".
You know how most of these physical fitness wireless Bluetooth headsets have these funny banana shapes on them to keep them in your ear? Well, you might notice that the Relays Sport Wireless don't have those. Instead, there is this circular thing there that is designed to keep them in your ear, and I would imagine that it is patented technology. It also keeps your ears from hurting from having these earbuds in for too long.
In addition to the wireless and stick-it-in-your ear quality, there is the added bonus of having great sound. It has the "high energy deep bass and clear vocals". There is another bonus of being able to activate Siri, control volume, and pause/resume/skip thanks to the one-button controls.
You should be able to purchase the Relays Sport Wireless for $79.99 in black, teal, and yellow on the Sol Republic site.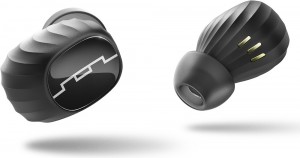 Now it is time to talk about another pair of wireless earbuds called the Amps Air. This is one of those wireless in-ear headphones that is simply two little things that you put in your ear. I have said several times before that these types of Amps Air earbuds will replace the Relays Sport Wireless type of earbuds.
It is pretty obvious why. Why have the wire going in between your earbuds when you can just put one in one ear and one in the other. Like the aforementioned relays, these are resistant to both rain and sweat, and presumably earwax.
Granted, you will have less of a charge with them, as they are only good for 3 hours on a single charge. That might not sound like a lot, but it includes a USB-rechargeable charging case that can provide up to 15 full charges.
If this sounds good to you, then you can get this as a Best Buy exclusive. It is available on the Best Buy site for $179.99, but you can find out more information on it on the Sol Republic site.
Just to let you know, I've been seeing a lot of models from other companies like the Relays Sport Wireless and the Amps Air. I recently got off the phone with the guy who sent me these to review, and most users of both these products for music and not fitness. However, it looks like these products are designed with fitness in mind, so you should check these out if you are into exercise.