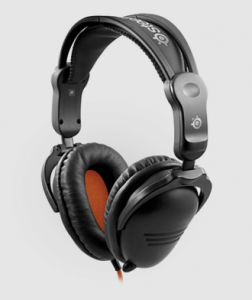 SteelSeries has been putting out a lot of cool gaming accessories for quite a long time, and I had a chance to review, not one, but two of their headphones.
Let's start with the 3HV2 gaming headset. SteelSeries prides in four distinctions for this model that include performance, convenience, durability, and comfort. Right now, I am trying it out, and there are a lot of cool awesome sound going on. It certainly is a step above headphones, and part of it is the audio drivers and the extra-padded leather cushions.
Although you can't see it, the 3HV2 has a retractable microphone. Whatever the mic is mounted on is flexible to, so you can adjust them to talk trash on your game. What is also interesting is how it folds up for easy storage, as well as the volume controls on the wire for easy access. It is a good gaming headphone for its price, and if you want it, you can get it on the SteelSeries site for about $39.99.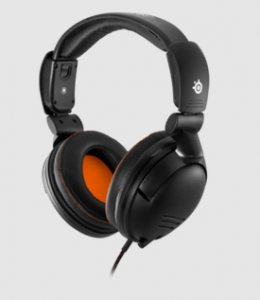 As for the 5HV3, it may look pretty similar, but it is not. It has the retractable microphone, but it is built with a little better construction. Then there is the wires, which are double-braided nylon.
Now, let's talk about the sound. While the 3HV2 had good sound, the 5HV3 has incredibly excellent sound. The earcups make the difference as the 5HV3 are really sound isolating, and they also have leather ear cushions. Of course, this good sound doesn't make for good folding, but if you like big headphones, then the 5HV3 is the one that you want.
If you want the 5HV3, you can get it on the SteelSeries site for $79.99. They make some very interesting gifts.