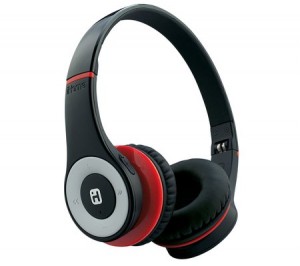 Today, I'm going to end my iHome week as I will be reviewing my last iHome product, at least for now. Today, it will be the iB85 wireless headphones.
The iB85 have wireless capability with a range of 30 feet. Like all wireless headphones these days, it has a built-in microphone so you can take your phone calls in case someone calls while you're listening to music on your smartphone. All of the controls are conveniently on the side, which is another typical feature of Bluetooth headphones these days.
So I have talked about the typical features. Is there anything that is atypical? The ear-cushions are kind of nice, and I like how it folds up and comes with a nice travel pouch.
Interested in this? Head over to the iHome site and lay down about $119.99 for it.