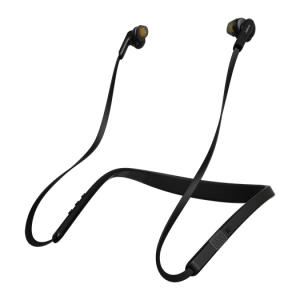 Well, I sure am glad that I can review another Jabra product! Seems like only yesterday that I was reviewing the New Jabra Elite Sport, but it was actually last month. Yeah, Jabra is one of big leaders in the Bluetooth department, so I'm not about to say anything bad about them, nor about the Elite 25e.
You can see that the Jabra Elite 25e has quite a unique shape. The closest that I have reviewed recently was the Flex Force from iFrogz, where you can wear them around your neck and still put them in your ears.
That being said, let us discuss the numerous features such as the battery life, good for about 18 hours (22 days of standby). There is also a voice button the can connect you the user to Siri or Google Now, and thanks to its ability to resist the elements, the Elite 25e can be used in all types of weather.
So how is the sound? Well, if you like 10mm speakers, then you should like how the Elite 25e can handle your music, or even your phone calls.
You should be able to purchase the Jabra Elite 25e on the Jabra site for about $79.99, and it is a good deal.