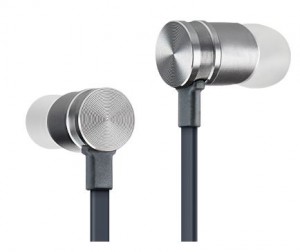 Okay, I have to admit that I am not familiar with every electronic device, but I am familiar with a lot of companies that make headphones and earbuds. I have never heard of Master and Dynamic, but that sounds like the Russell Crowe film Master and Commander (which I found to be quite boring). However, the ME01 from Master and Dynamic is not boring at all.
In fact, I'm going to say that these are a hidden gem in the littered world of earbuds. So, what does the ME01 have? We'll start with the 8mm titanium high performance drivers, with a machine aluminum body. So yes, the sound is great.
Then there is the tangle resistant rubber cables, and it has a remote and mic controls for volume and such. There is also an omni-directional microphone as well, and an in-ear monitor.
All this, and it comes with a leather case as well as four sizes of silicone ear tips. It can be purchased on the Master and Dynamic site for $129 in Black Metal/Black Rubber as well as Gunmetal/Gunmetal Rubber.