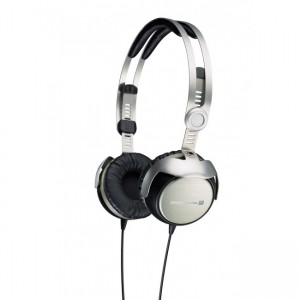 Looks like we are in the second part of headphone day, and I'm going to discuss one from Beyerdynamic. I talked about them before when I reviewed The Custom One Pro, and now I'm discussing the T 51 p.
These particular over-the-ear headphones remind me of the QuietPoint from Audio-Technica, but this particular one eliminates white noise, with more noise. Of course, I am comparing headphones with earbuds, and the T 51 p has "high efficiency and low distortion". Yes, I took that from the official website, but I am trying it out right now, but I am listening to something on Hulu that is blowing my mind, and it's a commercial.
In short, the T 51 p is clear sound that sounds good. Not only is it internally awesome, but the external part is great as well. Note the all-metal construction, and it shuns plastic. It also has swiveling earcups to fit in the included rugged nylon carrying case.
Just to let you know, this has won the EISA Award 2011 as "Best Product" in the category Mobile Headphones and What Hi-Fi 2012 awards for best on-ear category. So, yeah, this is going to cost a lot, and it is about €259.00 on the Beyerdynamic site.