Okay, we had a chance to review some really great flashlights. Yes, I usually do not review flashlights much, but sometimes you have to do something different because it is not good to always review the same things.
Fenix HP25R V 2.0 Headlamp Review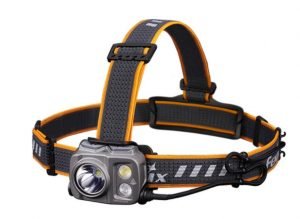 I am going to talk about the HP25R Headlamp, as I've never really had a job that required me to use a headlamp, but if I did, I would use this. It has a 5000mAh Li-ion battery with a max output of 1600 lumens.
Now, the HP25R has a battery that can do 400 hours on low mode or 2 hours on the highest setting. So, what is interesting is how you can charge it with the included USB-C cable.
Now, you might notice from the video that there are two buttons to control, with one being able to give five levels of brightness. Then there is the other light that can do a red light and such.
What is most interesting is how the headlamp's light can be tilted downward, perfect for reading in the dark. I found that the buttons on this light can be much easier pushed when the light is turned down.
If you like, you can get it on the Fenix site for about $119.95.
Fenix E28R Flashlight Review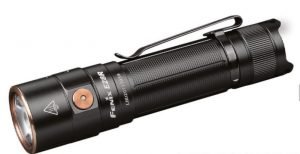 Okay, so the E28R is a traditional style of flashlight, but is no large Maglite. It certainly is smaller, but it can sure pack a punch.
Well, it packs a lot of light, as its five levels of light can shine very well. You can see that in the video if you don't believe me. It also has a battery as well as a USB-C cord for charging.
The E28R has a clip and a weird thing on the end which presumably can break glass. I haven't reviewed a lot of flashlights, but I think the thing on the end is made for breaking glass.
If you want this, head on to the Fenix site and pay $53.95 for it.