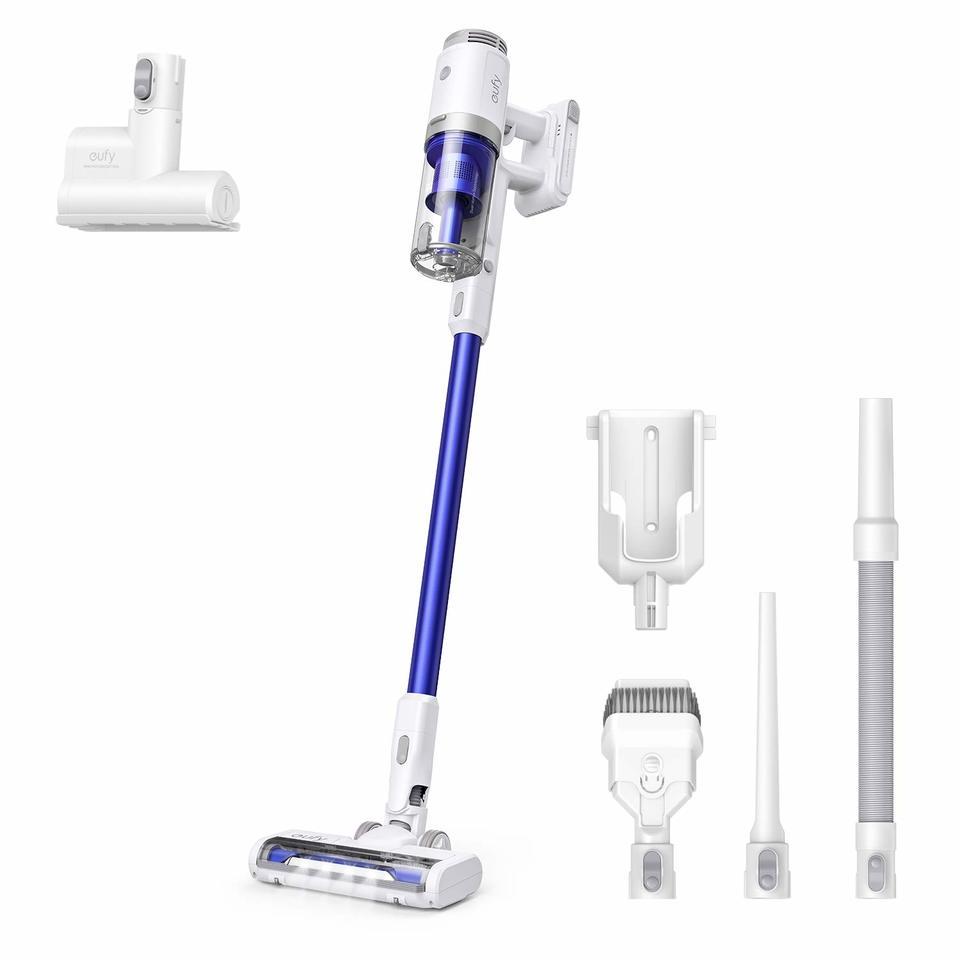 Of course, we have written a review of Anker's eufy vacuum cleaner's before, and the last was the HomeVac H11, you can click on that link to see even more links, seriously. I have to compare this HomeVac S11 Go to the ROIDMI Cordless Vacuum F8, and honestly, I have to say that most vacuum cleaners should be like these.
After all, why in the heck would you want a vacuum cleaner that has a bag? You know, a cloth bag that fills up, and then gets all dusty. Not only that, those stupid old vacuum cleaners are so loud, that no dog wants to be in the same room with it. This is a cordless stick vacuum cleaner, and you it comes with a removable battery pack which charges by connecting to the wall. It's kind of like charging a Makita powerdrill, but without the charging cradle.
So the main thing is this kind of hand that looks like a huge gun. It is able to use 120AW suction power into a small plastic can on it. Once you have sucked up all of the dust that you need to clean, you just detach the plastic can and dump it out.
That is just the main power source of this, but what is a vacuum without its attachments? IN this case, it comes with four of them. The first is the one that you will be using on your floors, like the old fashioned Hoover jobs. The second is a small thing that looks like it is made for smaller cleaning jobs, perhaps the curtains. Then there is this small brush for even smaller cleaning jobs. Oh, it also has the one made for the edges.
Oh, by the way, the eufy HomeVac S11 Go has this rack that you can screw to the wall, and put an attachment hooks for your attachments. Yeah, that might not make a lot of sense, but it is quite something.
This is quite something, and you can purchase it on the Eufy Life website for $249.99. I realize that I say a different price in the video below, so whoops.