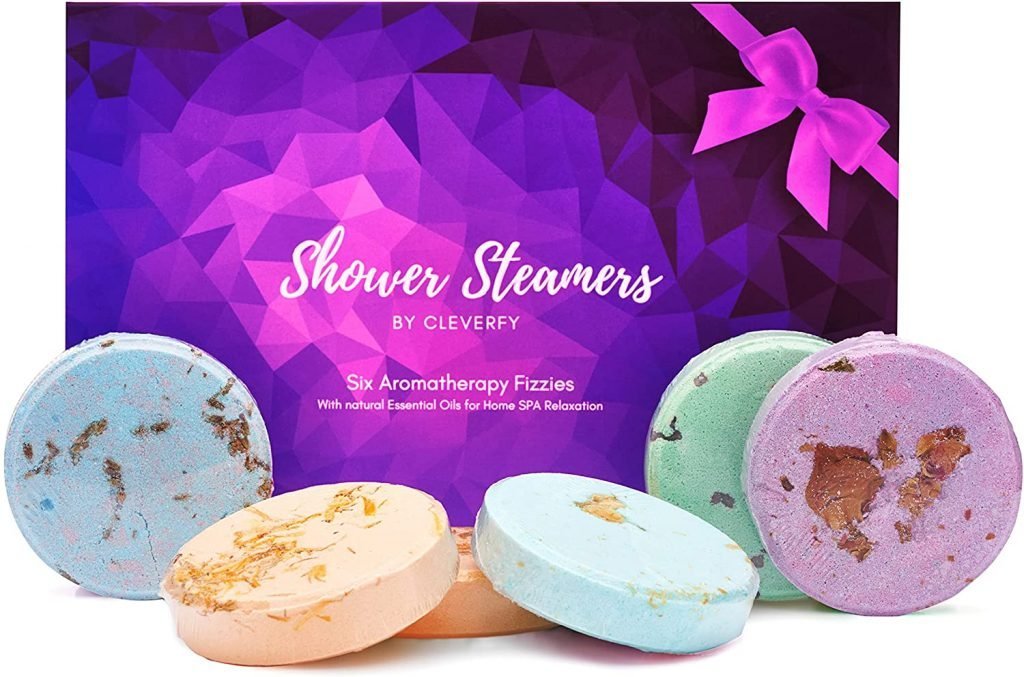 Every once in a while, I like to review something that isn't really a gadget per se, and I suppose that the Clverfy Aromatherapy Shower Steamers are different enough.
The Shower Steamers are these giant circular things that look like big Sweet Tarts. What you have to do is put them in a certain spot in the shower, and they release wonderful odors. When I say a certain spot, I am talking about the place directly under the shower head, but not where most of the water goes down the drain.
It sounds complicated, but think of it this way: you know how the shower has this steamy spray around the showerhead? Put the tablet there, not underneath the bathwater before you switch it to shower. If you do that, then the Shower Steamer dissolves really fast, and yes, I did that.
So, these are the scents that it comes in:
Lavender – For stress relief and sleep
Menthol/Eucalyptus – For sinus congestion
Vanilla & Sweet Orange – For immune support
Watermelon – For relaxation
Grapefruit – For a refreshing burst
Peppermint – For a cooling and invigorating lift
So, how was it? Well, it is good to have something really great smelling in the bathroom, but I can't say that the scents produced their predicted reaction. I mean, do I look to each scent and say: "you know, I need to relax, so I will try the watermelon".
Now, I did make a video, and it is slightly questionable. I forgot to mention that these pellets come tightly wrapped in plastic, and it is a real pain to open them. Other than that, the product does what is advertised, and leaves a lovely scent in the shower during and after.
Yeah, I have to admit, aromatheraphy is not my forte. However, if it is something you are interested in, find out about it on Amazon for $19.99 for six different scents.