Let's face it, we all want a home that looks beautiful, inside and out. It's like the American Dream, or something to make our home a castle. Well, if it is going to be a castle, then Bliss Lights can make your home a fairy tale castle.
I am going to assume that this is some kind of vision for Bliss Lights, because the use of their products are going to fill your home with all kinds of light, and I am talking the pretty kind. Today, I am going to do a review of four of their products, and I have to say that they were really fantastic (spoiler alert).
Our Review of the Bliss Lights Bliss Ember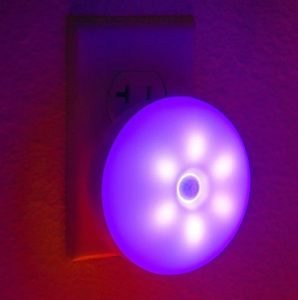 I'll start with something very small, a night light. The BlissEmber Smart Multicolor Night Light is made to plug into the wall, and then set to work from there.
Once you plug it into the wall, hitting the button on it will create a lot of cool colors. Granted, I had some issues working with the app, but this was because I had downloaded the BlissLights app instead of the BlissHome app. It did work, as you can see in the video below.
You should be able to purchase the BlissEmber Multicolor Night Light on the Bliss Lights website for a price of $19.99.
Our Review of the BlissLights BlissRadia Smart Ambient Mood Light
The BlissRadia is a product that is very similar to a few iHome products that I reviewed before, but those were Bluetooth Speakers that happened to do ambient light. I guess there must be something about the way light hits us that can heal us.
It is pretty easy to set-up, as all you need to do is just plug it into the wall. From there, it is easy to hit a button and have all kinds of color patterns, in nine pre-set color adjustment modes. Once again, the BlissHome app can help out a lot with this.
If you want to get in on this, head on over to the Bliss Lights website and prepare to pay about $39.99 for it. I believe it is marked down to this price, so it might be larger when you see it.
Our Review of the Bliss Lights Sky Lite Evolve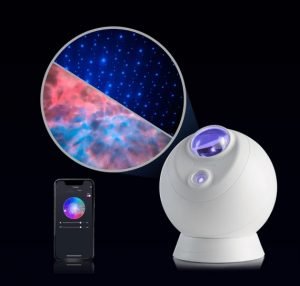 Okay, those first two products were really good, but the Sky Lite Evolve really kicks it up a notch. I'm sure that you have probably seen some of the shots of the James Webb space telescope, but man oh man, I don't know if I can do any justice with the Sky Lite Evolve.
The Sky Lite Evolve is a really cool ball-shaped device that, when turned on, will spray a galactic pattern across the walls and ceiling. It brings these shades of reds, blues, pinks, and purples. Then, as the projection stays there, the shades began to move like a mist that is trapped on the wall.
Then there is some interesting "stars" that come with it. Yes, these feel like some Christmas decoration, and I believe it is pretty cool. However, my wife didn't really like this, so I covered it up with with a bottle cap (seriously). The app can take care of those stars and change the colors of the space if you want.
You can find the Sky Lite Evolve on the Bliss Lights website for about $59.99.
Our Review of Bliss Lights Ark Ambient Aurora Light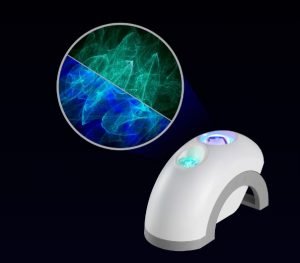 Now, the Bliss Lights Ark Ambient Aurora Light is a lot like the Sky Lite Evolve, with a little twist. Instead of creating tiny little stars on the walls and ceiling, it creates this strange laser light mixture on board.
Now, you can take out the laser light pattern if you want, but it is kind of cool. It has about three brightness settings as well as multiple effect modes. The app will, of course, get you a lot of great effects.
If you want to find it on the Bliss Lights website, it is dirt cheap at the time of this writing at about $29.99.