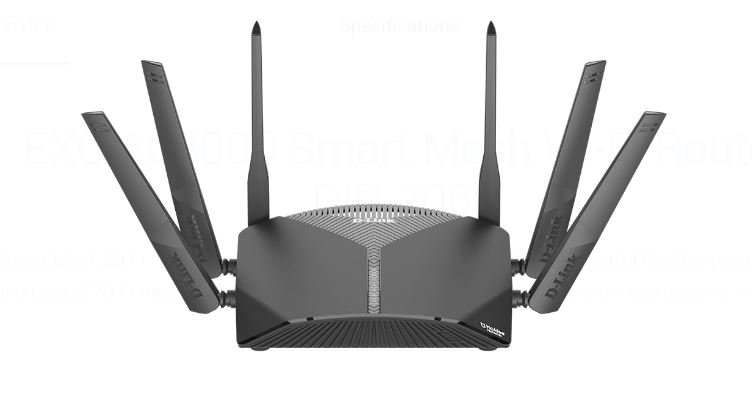 At this point in my household, I have reviewed quite a few D-Link routers. I'm not certain how much I can say about the D-Link EXO AC3000 Smart Mesh Wi-Fi Router (DIR-3060), only that I wouldn't be able to do my assignments without it.
I'll go ahead and talk about the installation at first, which is getting to be quite easy that I have got it down to "a drill". That is, I plug the Ethernet cable into the proper port, then plug the other end into my modem. It took a little while for the D-Link EXO AC3000 to start up, but I had Internet to my wired devices.
As for my wireless devices, like the phones, tablets, TVs, and other smart devices in my house, I used the free D-Link Wi-Fi app for that. The best part about it is that the EXO AC3000 came with a card that I could just scan, and I was able to set up a Wi-Fi network right away. By the way, I used the name of my old Wi-Fi network and password, and I believe that my devices never knew the difference. It was a very smooth transition.
So thanks to the EXO AC3000, I have Wi-Fi speeds of up to 400 Mbps (2.4 GHz) + 866 Mbps (5 GHz) + 1733 Mbps (5 GHz), not to mention a free subscription to McAfee. I am guessing that all of this has to do with the high power 880 MHz dual-core processor.
By the way, it is possible to like the D-Link EXO AC3000 with Google Assistant and Alexa. Another bonus is the mesh network, which I will get into with our review of the next D-Link device.
However, I would recommend purchase of the D-Link EXO AC3000 Smart Mesh Wi-Fi Router (DIR-3060) if you are looking for something more than Wi-Fi in your own home, and it can be purchased for about $199 on Amazon.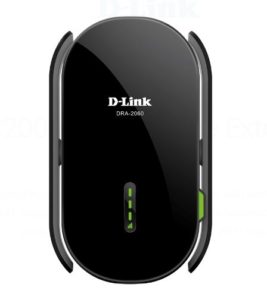 All right, so now that we discussed the router, let us talk about the Wi-Fi extender that it is made for. That's right, I am talking about the D-Link EXO AC2000 Mesh Range Extender, in order to expand high-speed dual-band AC2000 Wi-Fi.
Now, the purpose of the AC2000 Mesh-Enabled Extender is to kill dead zones, but I will have to say that I tried it with the EXO AC3000, and I didn't really need it. However, if you want some serious less lag, it will give very fast combined Wi-Fi speeds of 300 Mbps (2.4 GHz) plus 1733 Mbps (5GHz).
So with these two devices, you will have yourself a mesh network which means you can just go completely free and wireless no matter what room you are in. Oh, and it works with the aforementioned application from D-Link.
So, if you want the EXO AC2000 Mesh-Enabled Extender, here is more information on the D-Link site, and it costs about $99.99 on Amazon.