I was very excited to try out this new product sent to us from Eufy. We have done other Eufy products in the past. This one, though, is a product I've always dreamed of owning. If you want some clean floors with little work, you might enjoy the Eufy RoboVac 30C.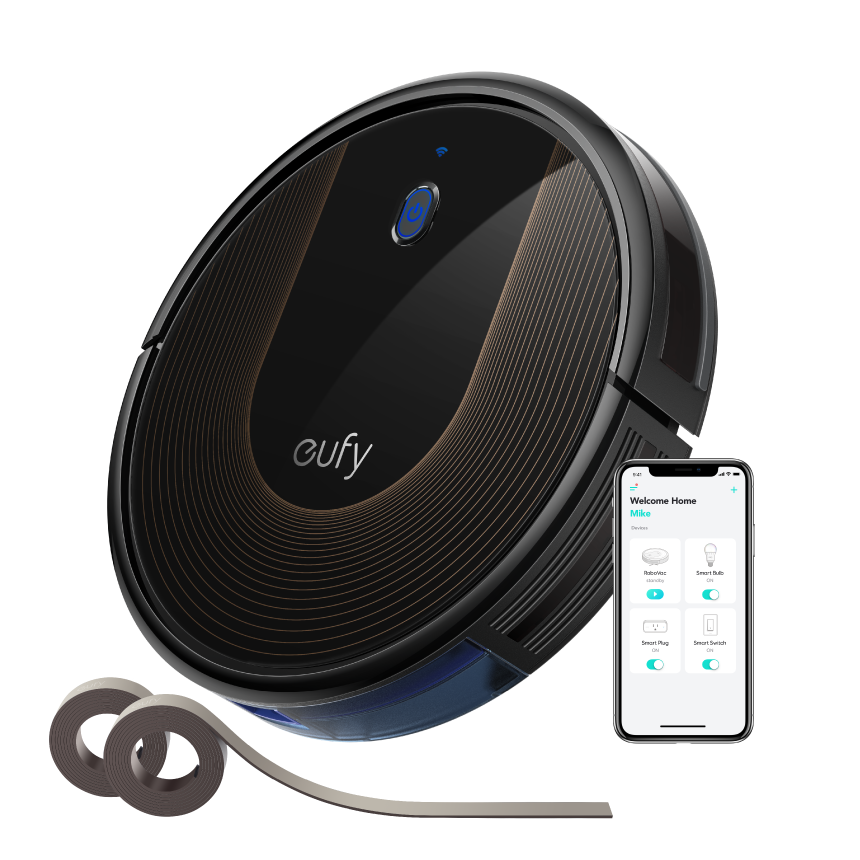 This product is reminiscent of the popular iRobot brand. I haven't had a chance to get my hands on one of those, but I'd love to be able to do a comparison someday.
For this review, I thought it would be good to have a visual of my favorite things about this device, so I actually made a video. I dislike listening to my voice on recordings, so I'm stepping out of my shell for a minute.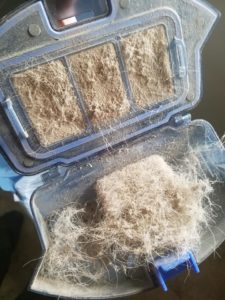 The Eufy RoboVac 30 has done an excellent job in keeping my floors clean. I wasn't sure what to expect since we have a dog with lots of fur! Amazing enough, it handles it well! That's evidenced by the number of times I've cleaned out the dustbin.
This one has a high capacity as well of 20.3 ounces. That's more than other brands of robo vacuums- even the Roomba.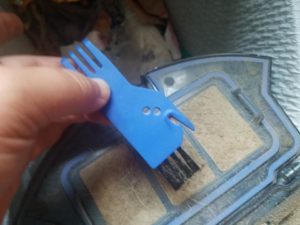 The tool that comes with it is great at slicing through hair in the roller brush. The bristles at the end of the tool cleans the filter screen off . There is a little work required for the RoboVac 30, but this vacuum really helps so much at being able to set and forget.
Other Great Features of the Eufy RoboVac 30
The vacuum is 2.85 inches high- which makes it great at fitting under furniture to get hard to reach places that an upright couldn't get. It will run for 100 minutes between charges- which is really a good amount of time- one of the longest of different brands. It's super quiet so you can run it at night if needed. Did I mention it can connect to Wi-fi? You can control it with an app on your phone, or even with Alexa or Google Home Assistant. Also, it runs on BoostIQ Technology- which allows it to sense the difference between flooring and adjust accordingly.
What Comes in the Box?
13 foot magnetic boundary strips to help corral Eufy where you don't want it to go
Remote control with the 2 AA batteries included
Charging base
AC power adapter
Cleaning tool
Extra set of high performance filters
Four side brushes
5 cable ties to help get your cords out of the way
Want to buy Eufy RoboVac 30C?
You can purchase one at Amazon.com for $299.99. This is a very comparable price to similar products, and definitely worth it. I'm loving my Eufy, and it would make a great Christmas present for those wanting a smart home.
Thanks to Eufy for sending us this product to review free of charge. We are not sponsored by the company, and our fair and unbiased review is our own.