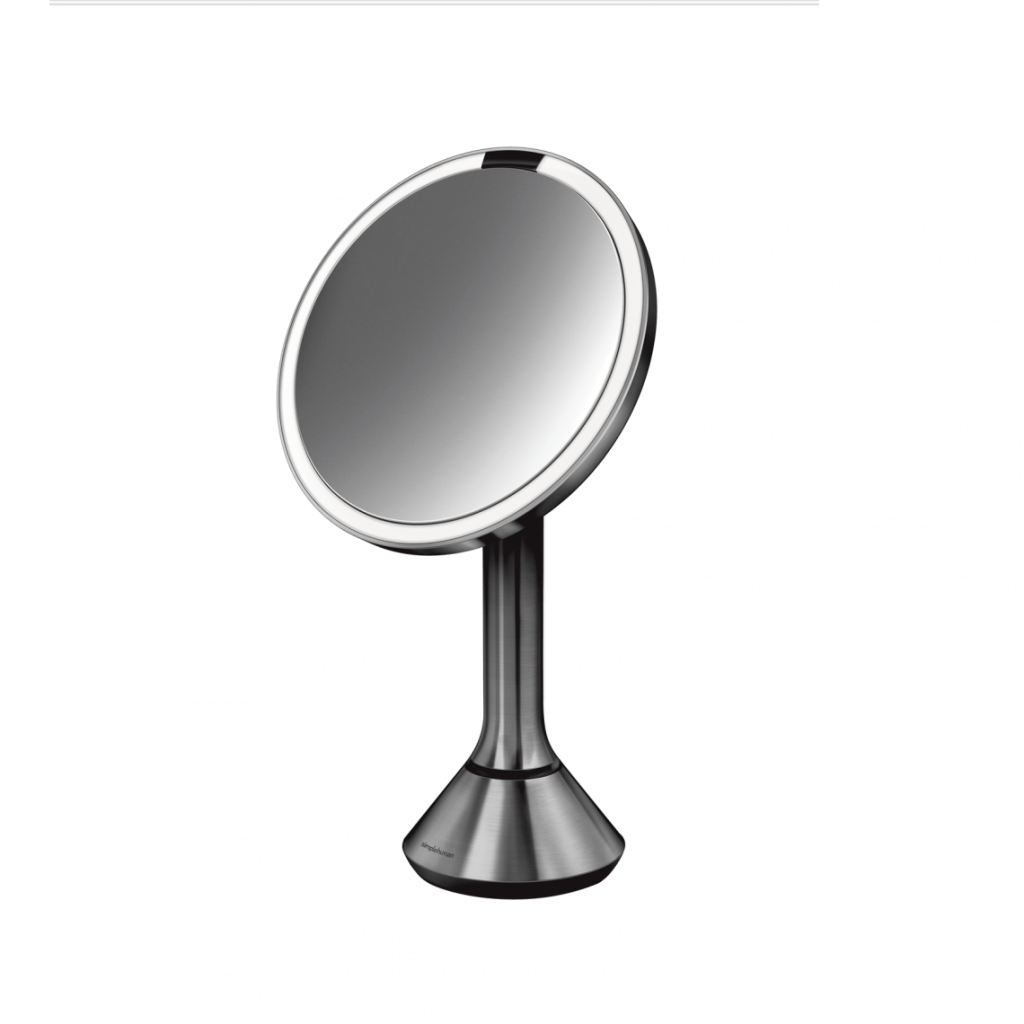 I'm going to have to say that I believe that Simplehuman is one of those companies that really can make a home a home. You know how some people have IKEA furniture all over their place, and it makes their home a little less classy as a result? If there was a house with Simplehuman products all over, I believe it would make a home more classy.
After all, I think we all need products like the Foam Cartridge Sensor Pump, another great Simplehuman product that we had the opportunity to review. I believe that there would be many a bathroom that would benefit from this 8-inch Round Sensor Mirror, which we also had the opportunity to review.
The Sensor is for what happens when you get close to it, as the ring of light around it will illuminate. If it is somehow too bright, you can turn down the brightness by tracing your finger around the side, and it will adjust.
Believe me, that light is helpful. It can go from 100 to 800 lux, and the mirror itself is 5x magnification. I'm not one for doing make-up in the mirror, but something like this could really help out if you need to put your "face on". Just a word of warning, the circle of light that the sensor mirror makes creates this odd ring effect on the eyes. It kind of reminds me of the way the replicant eyes would kind of glow in Blade Runner.
In case you are wondering where the light comes from, it is rechargeable via micro USB cord. I am told that one charge is good for five weeks, which means that you can use this for quite a while before you have to plug it in again.
So, yes, I would recommend this product from the get-go. It is available for purchase without any shipping for about $200.00 on the Simplehuman site.