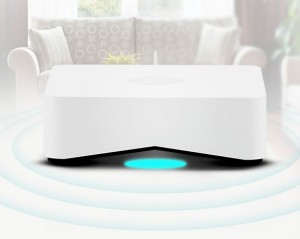 Here's an interesting device known as the Bitdefender BOX is a cybersecurity solution. That is the official word from the company itself, and you might be wondering why some hardware in the form a box would be needed with this sounds like a software thing.
Well, it isn't, and it is. Let me explain. Once you connect it to your router and connect it to your application, it will guide you as to how to operate it. You see, the Bitdefender isn't just made for the one particular computer, but everything connected in your home network.
That means your smart TV, smartphone, tablet, gaming console, and any particular Internet of Things (IOT) devies from malware, online fraud, data theft, online spying and a lot of other online dangers.
The App is pretty easy to set up, and it notifies of network events, as well as controlling particular devices. It is good for setting data limits, installing Windows updates, improve overall system speed, and even locating lost devices…wow!
If you want to get this, check it out at the Bitdefender site and get the free BOX Security Hub, and pay only the yearly subscription for $99.00.