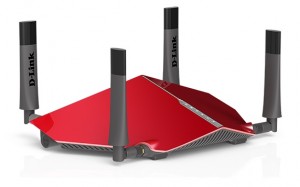 Okay, I have reviewed a lot of routers in the past, and I'm starting to get used to setting them up. It is something that I never look forward to, because it is never fun to set up stuff when it can screw up that which you know works. Still, if you can make something work better, it is worth the time to do it.
Such is the case for the AC3150 Ultra Wi-Fi Router, and it resembles a crab or an upside-down dead spider. In case you are wondering, those antennas are made for delivering maximum range around the home. You should be able to get faster Wi-Fi speeds of up to 3165 Mpbs (1000 Mbps on 2.4 GHz + 2165 Mbps on 5 GHz).
Now, I have had a chance to test this out, and I have noticed that my websites come up very, very fast. The issue is that I don't get a cure for blackouts. Yeah, I am going to have to blame my provider for that (I'm talking to you, Time Warner!).
It is apparently set up for gaming with this kind of set-up, and I suppose that is good! You should be able to get this on the D-Link site for $279.99.