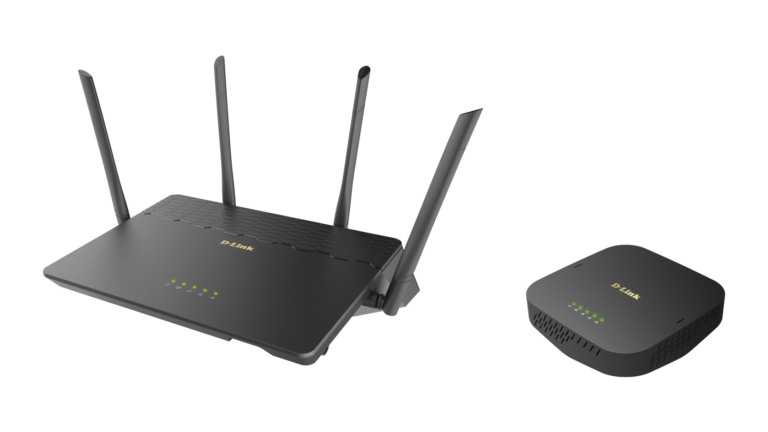 It has been about two years since I reviewed D-Link's AC3150, and I found it to be quite a router for my home. I first saw it at a CES, and I think the four antennae really just attracted me to it. I'm just going to assume that those four antennae help the coverage.
As you can see, the Covr AC3900 Whole Home Wi-Fi System has those four antennae, and I am guessing that they really help the coverage. Unlike the aforementioned AC3150, there is a router (Covr AC2600 Seamless Wi-Fi Router or COVR-2600R) and an extender (Covr AC1300 Seamless Wi-Fi Range Extender or COVR-1300E). It should be good for 6,000 square feet, and it seems good enough for my home.
According to the website, it can support 4 simultaneous data streams, which is good for "steaming 4K video and games". Uh, I think you mean "streaming", right?
Now, the set up works with a D-Link Wi-Fi app, but I didn't really use it. I had some issues when I set it up with my computer, which was connected via wire. At first I couldn't get it to work, so I decided to set it up with the extension, which I wasn't really planning on using in the first place. Then it turned out I didn't need that extension after all. What was really strange is that nothing was working, so I just turned off my modem and this router and it worked fine.
There are some features that are available like Parental Control as well as the possibility of a guest network as well. Oh yes, there is also DLNA devices for gaming consoles, smartphones, tablets, and much more.
Well, as we have been saying before, this was sent to us for an unbiased review, so here's what I have to say: if you need a router, and you have a huge space, get the Covr AC3900 Whole Home Wi-Fi System. You can get it on the D-Link site for $299.99.