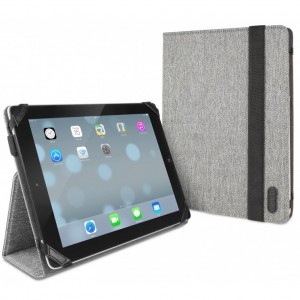 Okay, it is time for two more products for Cygnett, just what you need for Black Friday! In this case, both of these products are for the iPad Air.
The first is the node, which is a basic folio case, which means that it can be stood up. It has a sort of flap in back to hold the top flap in place, and this good for watching vids or other activities.
Clearly, the Node is not leather, but it is a hard wearing woven material. I am not certain how to describe it, but it reminds me of old hardback books. Yeah, that is about the best I can come up with, but you want to check it out, it can be purchased on the Cygnett site for about $39.99.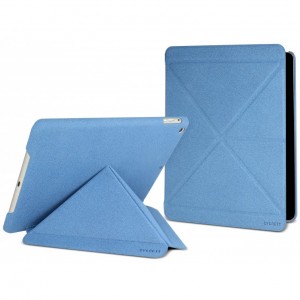 If it is a different kind of folio case that you are looking for, I would like to suggest the Paradox Texture. This particular case has a soft textured finish, not like the Node.
The Paradox Texture has its own unique style as you can see with its folding flap. I tried it out, and it is very interesting how it folds up, and the flap locks into place with a magnet. I really can't help but like this design, and think it is downright sexy. In fact, I love to see what else this interesting origami will reveal.
If you want to see this for yourself, go over to the Cygnett site and pay about $39.99.