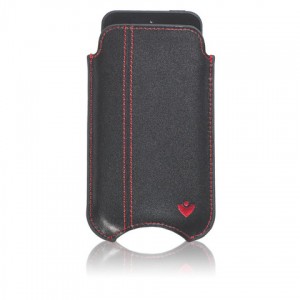 I have seen a lot of cases for the iPhone, and most of them are designed to keep Apple's favorite smart phone protected. However, even the best case or screen protector cannot keep the screen or its backside safe from smudges.
If you want to just wipe the screen, you can do that, but I am assuming that you don't want to do that. Imagine if you just did it as you went. These is the Nuevue iPhone cases, and it is a pretty simple sleeve.
Just stick in the iPhone, and the case is lined with the highest grade microfibers, to grab the smartphone tightly but not too tight. Then, as you take it out, the iPhone gets another good wipe.
In addition to getting rid of smudges, the Nuevue case has a BioCote for continuous antimicrobial protection to make your iPhone even cleaner and last longer.
If you are interested in Nuevue, check out their website. They come in all types of colors and materials and made for the iPhone, iPad, and iPad mini. There are more models for more smartphones and tablets coming soon. Keep an eye on this company, and watch for others like it. I believe that there is a need.