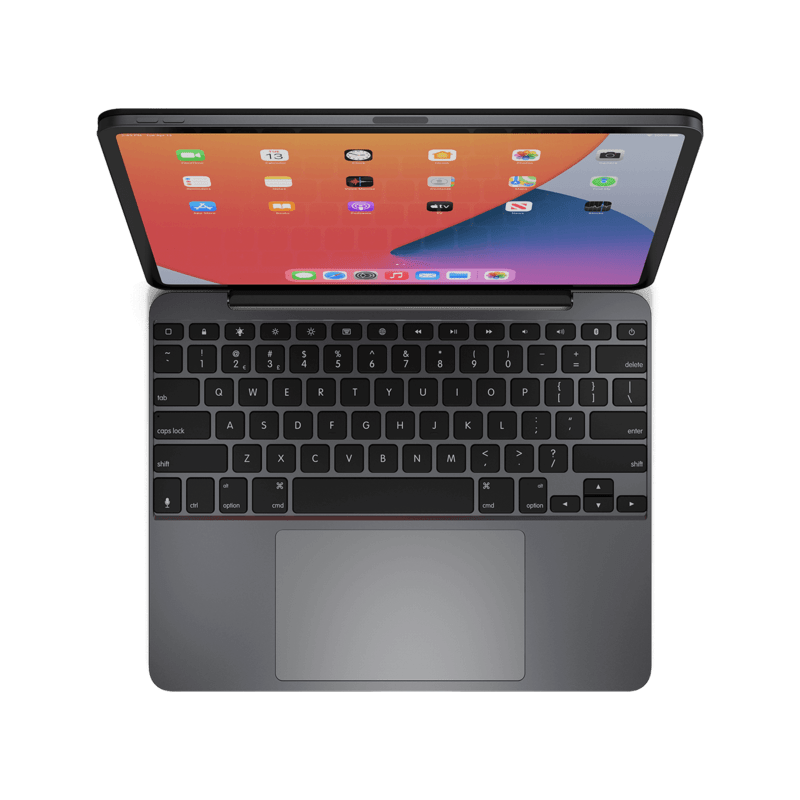 Yes, we have covered Brydge products, and I will go ahead and admit that today's product we are reviewing, the Brydge 12.9 MAX+ is very similar to the Brydge 12.9 Pro +. If you are not familiar with Brydge, they have this thing where they make these keyboards for iPads, and they look good. In fact, their slogan is: "Tablet or Laptop? Now you can have both."
It is pretty clear that this slogan is pretty true as the 12.9 MAX+ has a the largest trackpad ever for an iPad keyboard. So if you want your iPad Pro to be a laptop, then I have only two words to say: "wish granted".
It also has SnapFit Case, which lives up to its reputation. It definitely snaps shut, and it keeps the keyboard and Apple's tablet at a right angle (it can go to 135 degrees if you subtly bend it back more). The MAX+ has these pads on the bottom of it, to really make it feel like you got some laptop action going on.
It definitely feels very tough to protect the iPad from any kind of dents, really. Another great feature of the MAX+ is how it has Instant-On, which very little Bluetooth lag for seamless connectivity. It also has backlit keys, and a 3 month battery life.
You can get the Brydge 12.9 MAX+ on the Brydge website for $249.99 in Space Gray, Silver, and White.
I highly recommend watching this first video below before moving on to the next one: