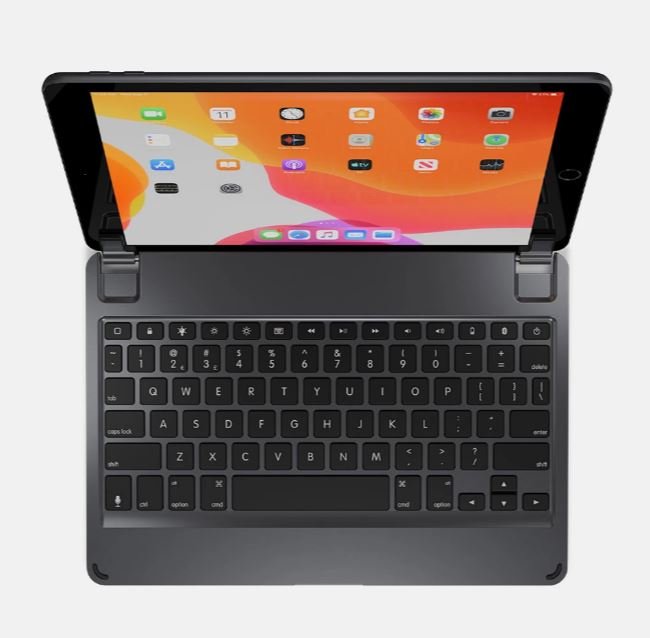 I believe that it was at a CES where I first encountered Brydge for the first time, and I have been in love with their design ever since. I've seen keyboards for iPads before, but they usually work with Folios or similar set ups. Products that Brydge has done, like the Wireless Keyboard for 10.2-inch iPad (7th Gen), are different because they simplistic but not minimalist, just two clips made to hold Apple's tablet.
The end result is a keyboard that turns the iPad into a laptop, but one that you can bend at 180 degrees. Granted, there are some laptops that allow you to do that, like from Lenovo, but this is something else. You will notice that the keyboard of has an aluminum body and really has buttons that feel like an Apple Laptop. By the way, the keys have 3 levels of backlighting to them.
Not bad, eh? Well it doesn't end there. It has dedicated iOS keys, and the battery life is good for 12 months. Yes, that means you can use this for a year on the road.
It's not bad, and it is at a price of $129.99 at the Brydge site.