So, it has been a good long while since we last reviewed a PHOOZY product, and I am talking years. For some reason, I associate the PHOOZY with protection from cold, and I have three reasons why.
PHOOZY XP3 Thermal Capsule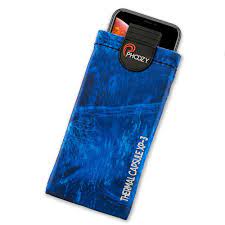 So, the XP3 Thermal Capsule is a way to keep your phones cool or warm, whatever the temperature is working against you on your mobile device. The XP3 is made for the 8+/XR/11/11ProMax/12ProMax as well as larger Android devices like the S10+/S21+/Note20/ZFold.
Apparently, putting your device in the XP3 will insulate your device, and increase battery life by 4X. I don't know if that is really true, but apparently, this will really float when put in water.
So, you can find the PHOOZY XP3 Thermal Capsule for varying prices, depending on the size you want here on the PHOOZY site.
PHOOZY iPad Capsule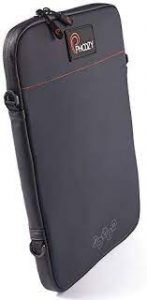 So, even though the XP3 is the Large, you can find the iPad Capsule for 11-inch tablets. You will find that the protection is very similar to the last product that I talked about.
The iPad Capsule has a Chromium Thermal Barrier which is adapted from NASA tech, you know, to protect from space. Well, it also has IP66 water-resistance to protect from rain, snow, spills, and water. It also has an Impactor Core 2.0 for military-grade shock protection.
So, it is really designed to kind of be a purse with the strap and everything. As you can see, it is great for travel, and honestly, it might be the thing that you need for extreme temperatures.
If you want to get into this, head on over to the PHOOZY site and pay $59.99.
PHOOZY Drink Capsule Can Cooler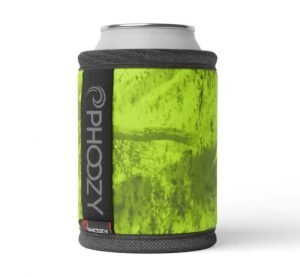 Well, I think a lot of us know how a can cooler works, but what if it was made from patented spacesuit technology to keep drinks cooler longer. There is also a strap, so you can hold it without even trying.
If you want to keep your can cold up to 10 times up to colder than a standard neoprene can-cooler. I just found out that this PHOOZY Can Cooler was once featured on Shark Tank, and I can't underestimate that report.
So, this PHOOZY Drink Capsule Can Cooler is for regular 12 ounce cans, 12 ounce skinny cans, and 16 ounce large cans on the PHOOZY website for $14.99 each.