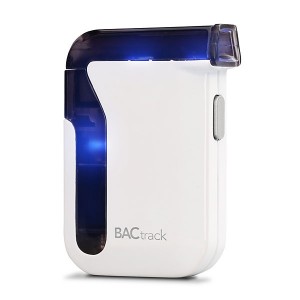 I have seen a lot of iPhone accessories of all types, but this is the first time that I have seen a Breathalyzer.
The BACtrack Mobile Breathalyzer is designed to fit on an iPhone, and a special app can track your Blood Alcohol Level. I believe that most Breathalyzers just tell you how drunk you are, but the application tells you when it is actually safe to get behind the wheel.
Granted, you might be too drunk to follow the app's directions. The application has some other bonuses like taking pictures of drinks and even starting a personal "drink diary".
So I suppose this will help alcoholics, and it is available for about $150 for iDevices.