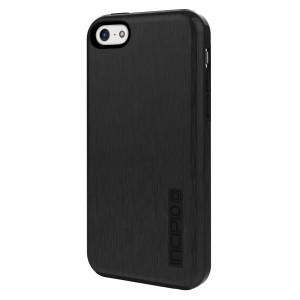 I'm going to be reviewing a few more Incipio products this week, and the DualPro SHINE is for the iPhone 5C. I'm sure I'll be reviewing other iPhone 5C products before the holidays are over.
The DualPro Shine is a sequel to the DualPro, which I reviewed around CES. The DualPro SHINE is a protective case with this Plextonium outer shell as well as a dLAST interior.
The SHINE has a shiny exterior that is hard, and an interior that is soft. It is a good combination to protect the iPhone 5C. Oh, it is available for the iPhone 5/5S as well. As for the iPhone 5C, it is available here for $34.99.