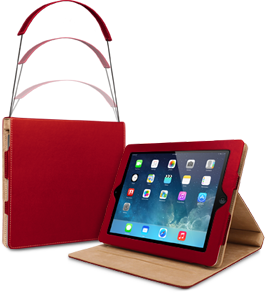 More than a year ago, at CES 2013, I witnessed some very cool products made for iDevices. This was Generation CQ, and I finally got a chance to try them out. Three products, in fact.
I will start with Zip Line, made for the iPad. It is a case/folio cover which allows for adjusting for any angle, and yeah, we have seen that before. I suppose the only thing that makes this different is that it has a credit card/money holder. Yeah, someone probably already makes this.
However, there is one thing that I don't think anyone has. That is the hands-free carrying ability with the stainless steel enforced cord that is fully retractable. You can find out more information on the Generation CQ site here, and you can find it on Amazon here. You can find it for about $49.95 at its most expensive.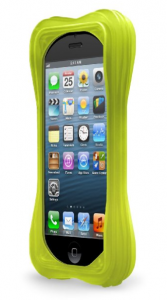 In addition to this particular iPad case, there is also an iPhone case. Actually, there are two of them. I will start with the Flex Guard. The Flex Guard is essentially a shock absorbent case, and yeah, we have seen that before.
The Flex Guard is made of some rubbery type material that I remember from the iPod classic days. The flared edges are for a no-slip grip, and it does make the iPhone feel a little softer around the edges. You can get this on the Amazon site for about $29.95, and get some information here. A typical selling price will run about $19.95.
The last item is the Snap Lock. The Snap Lock is essentially the Flex Guard, but with a metal spot (for lack of a better word) on the back. You can choose from a Snap Lock carabiner clip kit and or a neck lanyard kit. Both kits come with a bonus adhesive mount for mounting elsewhere. A typical price will run for about $29.95, and it is accepting pre-orders from retailers now.
I highly recommend that you keep your ear to the ground for any other products from Generation CQ.