Hex is a company we've done reviews for in the past. They create attractive phone cases and backpacks made to carry laptops and other devices. This review will cover two Hex products. They are different in nature, but you could use one inside another, so… why not? We will review the HEX® black leather shield wallet for the iPhone XS Max, and then we'll cover the Infinity Patrol backpack.
HEX® Black Leather Shield Wallet for iPHONE Xs Max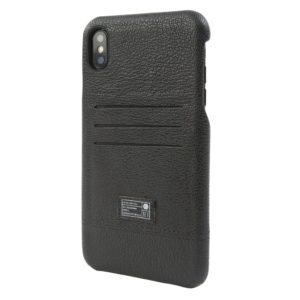 This case is something that will add a nice look to your phone. The black leather is premium, and covers a poly-carbonate case. There are three pockets in the back that are RFID protected- meaning you can put your credit cards in those pockets, and no one can steal the info on them. There is also the Hex brand label on the back.
The buttons and ports on your phone are not covered completely, but still have some protection. The case has the edges that wrap around with bezel edges, so you could place your phone face down without scratches. This case is available for other phones, and also in other colors in styles. $54.95 is the retail price for this particular one on the Hex website.
If you have other things to carry along with your phone, you could put them in this backpack:
HEX® Infinity Patrol Backpack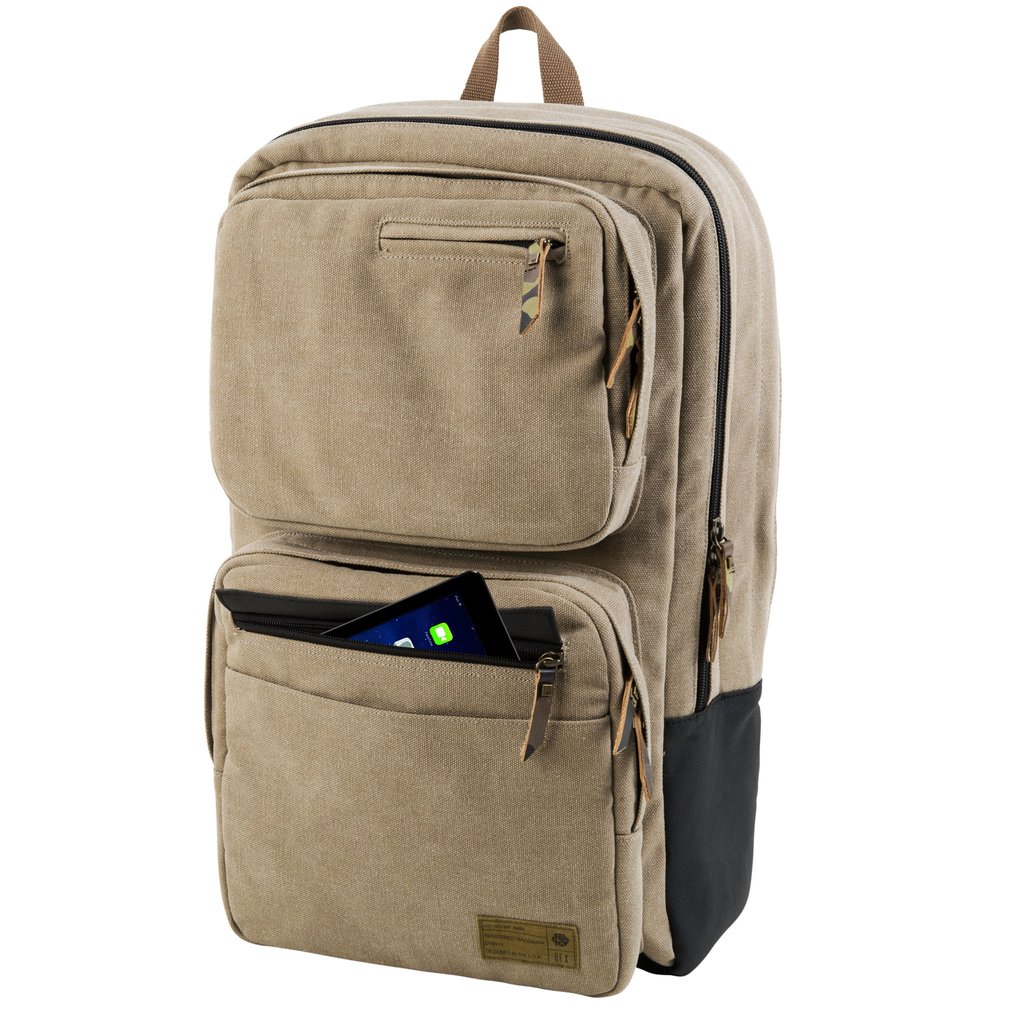 This stylish backpack looks like you're ready to go on Safari. The exterior is a Tarpaulin material- which is a heavy duty, waterproof cloth. The camouflage zipper pulls are actually genuine leather.  With plenty of large, padded pockets- including the ones in front for tablets, you can carry laptops/MacBooks, phones and other items in style and protection.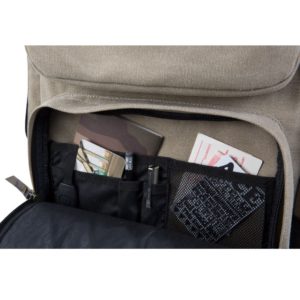 The back is nicely padded and as with all Hex brand products, there is quality stitching.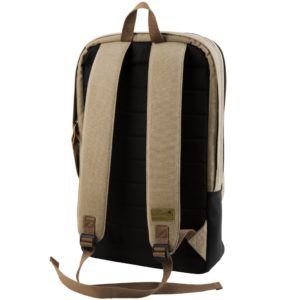 Dimensions are:
19.5″L x 11.5″ W x 4.75″H and holds 17.5L.
There's also nice organizational pockets inside.
This is a beautiful backpack, and will run at $119.95 on the Hex website.