Once again, it is time to review some more terrific products from our friends at iHome, and I definitely want to discuss some of their latest products that were sent to me which include the Zenergy Sunrise (iZBT3) and the Timeboost (iBTW41BG).
Our Review of the iHome Timeboost (iBTW41)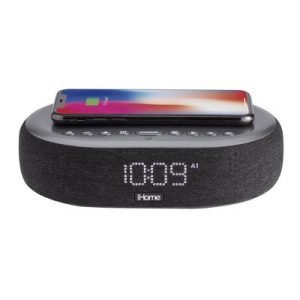 So, I'll go ahead and start talking about the Timeboost, which is a Bluetooth Speaker Alarm Clock that has Wireless Charging ability. The Timeboost seems to come from an era when everyone had a clock radio by their bedstand, which is something that has become passe since everyone now has a smartphone that serves as their alarm clock.
You might as well have the Timeboost for a Bluetooth speaker for that smartphone, and you might as well have a wireless charger for that smartphone, assuming your phone is Qi enabled. The Timeboost can do that, as well as allow for dual alarms to wake at different sources at different times with whatever schedule that you want. It also has some other features like an extra USB port and a speaker for phone calls.
So, you should get this if you are looking for something by your bedside, available on Amazon for $69.99.
Our Review of the iHome Zenergy Sunrise (iZBT3)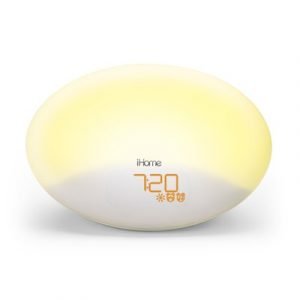 In case you want a boost over the Timeboost, you can have something even better with the Zenergy Sunrise. While it may not give you wireless charging capacity, it does allow for some natural sunlight, even at night.
Instead of a chime to wake you up, you can have a really great simulated sunrise to start your day naturally. Not only that, the iHome Zenergy Sunrise includes some really great white noise sounds to really reduce your stress. I've tried them out, and they are quite interesting.
If this is something that you want, you can find it on Amazon, but not available at the time of this writing. I was able to find it for about $59.99.