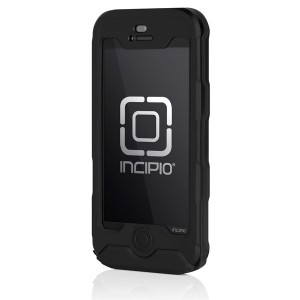 I am not going to deny that I have reported on several products from Incipio in the past, and I have reported on several products such as these in past reviews.
I have to admit that it has all the protection that I thought it would. For example, it has protection against water, shock, and dust. It also has a revolutionary one-year limited warranty to cover accidental device water damage, speaking of water, it can take 2 meters for 30 minutes.
The case has a "rugged exterior" as it is hard on the outside, but the "shock-absorbant inner core" to keep the iPhone 5/5S cozy on the inside. The ATLAS also has a protective screen cover with a scratch-resistant tempered glass screen.
The ATLAS iPhone 5/5S can actually be used with the fingerprint scanner, which wasn't an option on some earlier models. If this sounds like something you might be into, just head over to the Incipio site and lay down $89.99 for it.