So, we have reviewed a lot of ITSKINS products, and I was pleased to try out some of their newer ones.
Hybrid R for the iPhone 14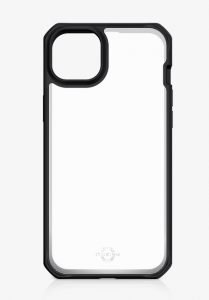 So, I'll start with this one, as the Hybrid seems very transparent with very black borders that really makes the transparency stick out.
It has some interesting features like an antimicrobial protection, and it is made of certified 100 percent recycled materials. So, here's some really cool facts as it can withstand 10 feet drops.
If you want to try this particular case out for yourself, feel free to head on down to the ITSKINS site and lay down $29.99 for it.
Supreme Clear Compatible with MagSafe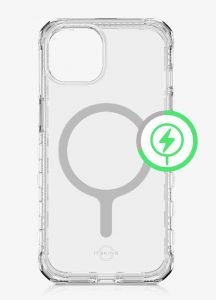 So, there's some interesting cool stuff going on with the Supreme case. If you thought the Hybrid case was transparent, the Supreme has the transparency…supremely.
In this case, the Supreme has been tested for 15 feet. It has two layers worth of protection, and one of them is antimicrobial. I happened to notice that the edges of the Supreme are made to be kind of rough, so you can grip your iPhone really well.
If you are interested in seeing this product for yourself, head on over to the ITSKINS website and pay $44.99 for it.
ITSKINS Ballistic R Nylon Review
Okay, it is time to go Ballistic with the last of the ITSKINS, and I have to enjoy the greatest of cases because this one is very very cool.
This one is tested for 10 feet, which might be a case of the nylon weave back. It is also very eco designed, and I forgot to mention that the packaging is eco-friendly for all of these.
If you really want to purchase this case, head on over to the ITSKINS website and lay down $34.99 for it.