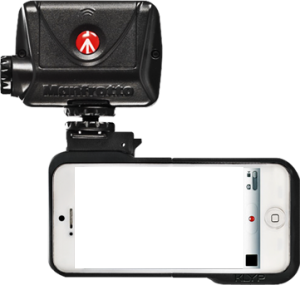 Since many of us are using our phone like we are using cameras, it stands to reason why someone would make a flash for a smartphone. This is exactly what the company Manfrotto has done with the KLYP made for the iPhone 5 and iPhone 4.
I had a chance to try out the KLYP, and it reminds me of a clip on a rifle. At least the types that you see in films when an assassin snaps together a rifle real fast and cool. Some versions of the KLYP comes with a clip so you can attach an included flash and also includes a way to mount a miniature tripod, which is not included in some KLYP versions. More details on that later, but check out the Manfrotto site for more details. See more about this cool product after the jump.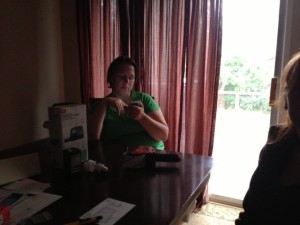 The ML240 LED is a 220 Lux at 1m, and I am not certain what that means. In case you are wondering, it does not use power from the iPhone itself, but requires 2 AAA batteries. The light is designed to be a soft light, to give portraits a "natural skin tone" effect and get rid of red eye.
In addition to this feature, the KLYP also allows access to the KLYPAPP. This is an application allowing the picture-taker to get in the picture by clapping your hands. Think of it as The Clapper for an iPhone camera.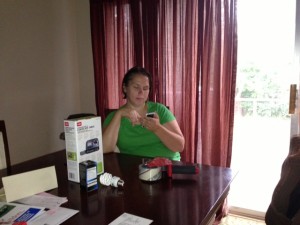 In case you need some proof that this KLYP works, I had some pictures taken with an iPhone 5. The first is just with low light, and the second was with the KLYP light on. Do I need to explain the difference?
If you want to see the difference on your own photos, head on over to the Manfrotto site and pay $112.00 here for the KLYP 5 with ML240 LED and here for the various models for the iPhone 4 for various prices.