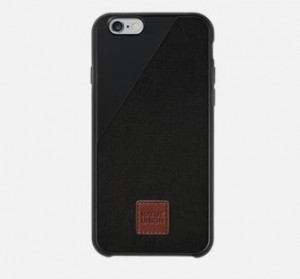 So, now that we have another day to look at some Native Union products, I'm pleased to say that I am quite glad with what I see and have tried out.
I'll start with the CLIC 360. I'm not certain why it is called CLIC, but it has the 360 label because it surrounds the case. So yeah, there are a lot of cases, so what makes this one different?
Well, the interior has this "3D Rubber Mesh", which means it will really hold in the iPhone 6/iPhone 6S. In addition to the hard yet soft plastic, it has a canvas backing, making it feel like the pocket of some jeans. It even has the "Native Union" patch that feels like Levis.
You should be able to find it on the Native Union site for a price of $39.99in several different colors.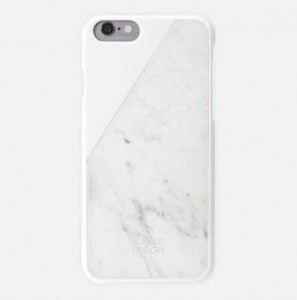 Now, as far as the CLIC Marble goes, I think I realize why this series is called CLIC as it might be some deliberate misspelling of "clique". In this case, the CLIC Marble is made of marble.
You heard it right, marble, and I swear, this case has more class than any case that I have ever reviewed. Now I have reviewed a lot of cases in my time, but this one is gourmet. I feel like if the Roman Empire never fell, then all of our iPhones would have to have this case.
The only drawback is that the phone case has some instructions on how to care for your marble case. Also it seems to pride itself on being cold, which is odd, to say the least. I would rather have a case that would be warm to the touch, but that might not be possible.
You should be able to get the CLIC Marble case for the iPhone 6/6S for about $79.99 on the Native Union site.