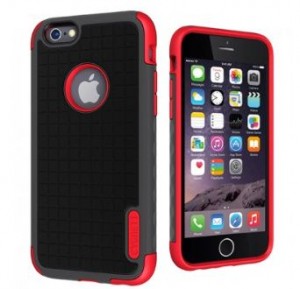 It's been about a year since I reviewed any of Cygnett's products, and after looking at today's models, I can't help but think this is a darn shame. Today's products are all compatible with the new iPhone 6.
I'll go ahead and start with the WorkMate, a case with "an integrated tri-material PC/TPU/Silicone design that provides superior shock absorption". In case you are wondering, I did take that quote from the Cygnett website, but I can tell you that it is made for snapping on to the back of an iPhone 6 nicely.
Everything is made with a nice square grid pattern, and for some reason, there is a hole in the case so you can see the Apple logo. You should be able to get it on Cygnett website here for about $29.99 in many colors.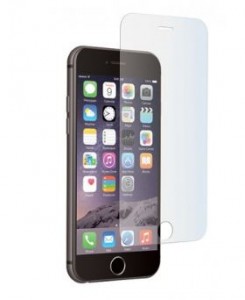 Okay, so that is a good iPhone 6 case, so let's talk screen protector with the OpticShield. Now I believe that the iPhone 6 has a pretty tough touchscreen, but you can always use an ultra clear toughened glass screen protector with an "absolute scratch-proof and impact resistant surface to protect your device from everyday use".
Again, I am quoting the website but the simple truth is that I don't really know what 9H Glass is. Apparently, it has Silicone Adhesive for easy installation, then Tempered Glass, then Optical Adhesive, then finally a Oleophobic Coating. Yes, I don't know what some of that means, but if you want some serious protection, then you want to go in this direction.
You should be able to get the OpticShield for the iPhone 6 for about $29.95 here.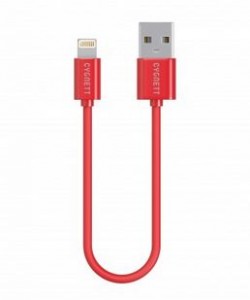 I'll go ahead and end with the Lightning Charge and Sync Cable. Everyone needs a charging cable, don't they?
You might as well have a cable that is short but sweet, and at 10 centimeters, it is just what you need for charging near your laptop or desktop's spare USB port. It comes in all colors, and you can get it for $24.99 on the Cygnett site here.
Part 2 of Cygnett products is coming soon, so keep an eye out for it.