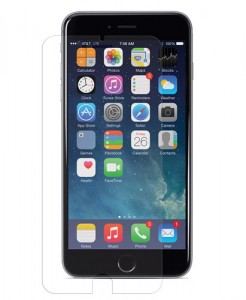 It has been a while since I reviewed a NuGuard product. The last time was the Energy X-orbing Case for the iPhone 5. Now, I'm looking at this for the iPhone 6 Plus.
Yeah, sure, I have seen a product like this before. I suppose that I'll see more, but this one has three layers of protection. The first is the protection layer which keeps dust and dirt away from the screen. Then there is the absorption layer, military grade kinetic energy x-orbing protection that is good enough to hit with a hammer. Then there is the adhesion layer to stick the screen protector to the iPhone 6 Plus.
I found this product on OWC or Other World Computing for about $11.00 with a price after instant rebate. I think that OWC must do a lot, but I believe some company known as Newer Tech sent this to me. This is one of those times where I don't know who is the distributor and who is the manufacturer.