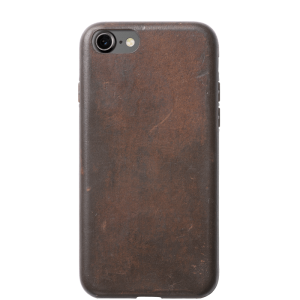 Well, I have already reviewed two Nomad products with the Charging Wallet and the Apple Watch Strap. I figured that I might as well tackle one last one before Christmas with the Leather Case for the iPhone.
Since I have reviewed a lot of cases in the past few days (and weeks), I might as well just say what is different about the the case: it is made of leather. I am told that this is made of Horween Leather, which is apparently from America's oldest tanneries, the Horween Leather Company.
I am told that this develops a "rugged patina", and I think that means something. Maybe I need to get more into leather culture. Man that didn't come out right! Anyway, that's just on the outside, but the inside appears to be velvet lined, for some reason.
You should be able to get this on the Nomad site for the iPhone 7, iPhone 7 Plus, iPhone 6, and the iPhone 6 Plus. The price is about $39.95, and it is available in Horween Brown or Horween Gray.