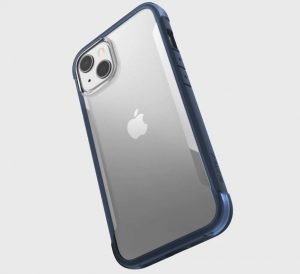 It's been a little while since I have reviewed a Raptic product, and they are some really good cases. Since the iPhone 13 series has just been released, I am pleased to review the Terrain series for the iPhone 13 and other models related thereof.
Generally, whenever I review any product, I like to talk about what makes the product unique. In this case, Raptic is the only iPhone case that is 100 percent made in the USA. I have checked on the Raptic site, and the company really wants you to know that.
I'm not certain why this case is called the Terrain, but if you have your iPhone in the Terrain, and you drop your iPhone on the terrain below, you have 10 feet worth of drop protection. It has passed Military Grade Drop Test standards, and made from polycarbonate and TPU products, which are completely biodegradable.
Other features include Qi Wireless and MagSafe charging compatible, and it is available on the Terrain site for $39.99. I will show off other types of models on the video below, so enjoy.
The Raptic Rise Power Stand Review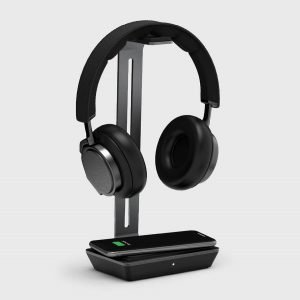 I was also pleased to review another Raptic product that isn't related to cases, but is something that is very useful. The Rise Power Stand is made to hold a pair of earmuffs-type headphones, and you can put your smartphone underneath to charge it.
The Rise Power Stand has a 12W base pad for its wireless charging. Speaking of charging, it comes with a cord that can be plugged into the wall, and there is a USB-A port in back. I am assuming that the USB-A port is made for charging your headphones.
What is interesting is how you can wrap up the charging cord underneath the charging pad. Yeah, that just really works. In case you are wondering about the strength of this holding up your headphones, it comes with screws that affix to the bottom.
If you want to get in on this, head on over to the Raptic site and lay down $69.99 for it.