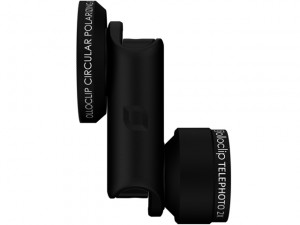 One thing about Olloclip is that they have a way of putting out a new product every once in a while, and I am quite fortunate to review them. The last time was the 4-in-1 Photo Lens for the iPhone 6 and iPhone 6 Plus, and I got a chance to review the Telephoto and Macro 3-in-1 Photo Lenses fro the iPhone 6 and iPhone 6 Plus.
One of the most terrific things about those lenses is how they both work for the either the regular or XL iPhone (or iPhone 6 and iPhone 6 Plus). The frames can clip on whatever model you are sporting in just seconds, and it is made to hang around your neck conveniently when not in use. Also, there are three different colors of this frame that include black, blue, and green.
I'll start with the Telephoto + Circular Polarizing Lens (CPL) and it allows for a 2X magnification optical lens, which is good for both photos and videos (see above). Not only will this lens get you twice as close to a subject, but the CPL will give you a more creative depth of field and richer colors to make a subject stand out in the backgrounds.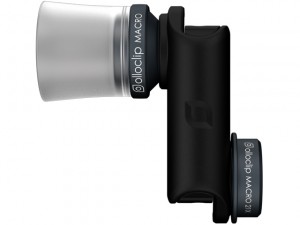 Then there is the Macro 3-in-1 lens which is made for capturing close-up shots (seen here to the right). It is good for 7X, 14X, and 21X magnifications with some interchangeable lens action going on for more than 80x magnification with the iPhone's digital zoom.
The Macro 3-in-1 lens allows for nicely diffused light and less pincushion distortion, and their Instafocus hoods are specifically designed to diffuse the light for good focus.
All in all, I'm going to recommend the Olloclip products, because they are always good. You can get the Telephoto + CPL Lens for about $99.99 here on the Olloclip site, and the Macro 3-in-1 Lens for about $69.99 here.