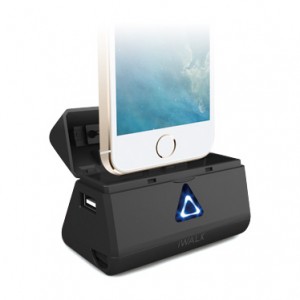 I've been wanting to review iWalk products for a while, and I finally got a chance with two new products, the Link 5200i and 10,000 Duo.
I'll go ahead and start with the Link 5200i, which is made for iPhone 5 and other Apple products with a Lightning connector. Not only does it have a 5200mAh backup battery, but there is a USB out port. This way you can charge two devices at the same time, but only one of them is a Lightning port.
The good news is the shape of the product allows it to be a stand for an iDevice. This way, you can watch a video as the iDevice charges. If you want to get in on this action, head on over to the iWalk and pay $44.99, available in white or black.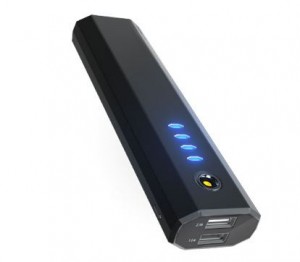 Of course, you might not have an iDevice, and you might just want a Universal Battery. In that case, let me recommend the 10,000 Duo.
The 10,000 Duo is a 10,000 mAh lithium battery. Like the Link 5200i, the 10,000 Duo can charge two devices at once. One is a 1.0 A port and the other is a 2.1A quick charging port.
Sure it is a kind of product that I have reviewed in the past, and it has all the usual features. That is, it has the four indicator lights that indicate when it is charged, and it even has a flashlight. You can get it on the iWalk site for about $99.99.