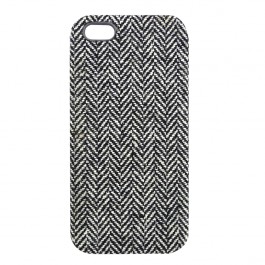 You may have noticed the "Part 1" in the headline, which means that I will be discussing Tribeca in more than one article.
Today, I will be discussing two types of iPhone cases from Tribeca. The first will be the Fabric Hardshell for the iPhone 5, the Black and White Herringbone. I looked up "herringbone" on a search engine, and it describes a pattern of fabric with V-shapes on twill. Some of you might have seen this pattern on nice suits.
I'm not certain what I can say about this case, but it gives your iPhone a "clothy look". This is a quote from a friend of mine who tried it out on his iPhone. If you want this look on your iPhone 5, head over to the Tribeca site and lay down $39.99.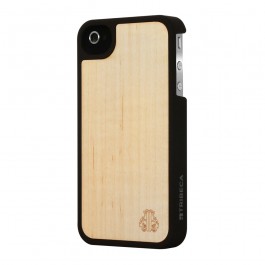 As for the Artisan Series, I had a chance to try out the Maple version for the iPhone 4/4S. I do admire the hand-crafted wooden material, and the mark in the lower right corner.
I have heard that the wood is made of 100 percent recycled. Again, I don't really see much of a difference between this case and the Hardshell Herringbone, only just a different look and feel. This should be pretty good protection for what kind of iPhone that you have.
If you want the Maple Wood Case for the iPhone 4/4S, head on over to the Tribeca site and lay down $49.95. You can also find other wooden cases like the Black Beach and Bleach Anigre for the same price.