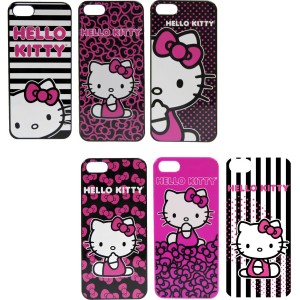 While I was at CTIA, I met up with a company known as Spectra International. I never really heard of this company, but I was able to find a lot of products that they do.
For example, they have a whole branch of products devoted just to Hello Kitty. I had a chance to try out a case for the iPhone 4/4S. Yeah, that is the older version, but hey, call me old fashioned. In case you are wondering, they have cases for the iPhone 5 as well.
They also have Hello Kitty Bluetooth speakers, televisions, karaoke machines, CD players, laptop/notebook/iPad sleeves, computer accessories, clock radios, and all kinds of other products that are Hello Kitty based.
You can check out more products on the official site here, and the other Hello Kitty products here.
Oh hey, did I mention that Spectra International sells products from Jensen, Paul Frank, and Studebaker? They got it.