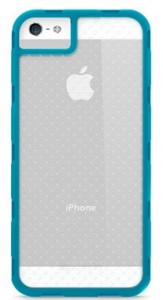 Well, I have been lovin' these X-Doria cases for the iPhone 5C, and now, I would like to introduce the Defense 720º and the Scene Plus.
The 720º is an upgrade for the very popular (in fact, most popular) product, the Defense 360º. The 720º has the same har plastic protective front shield that I can barely see. I believe that this front shield is the closest that I may ever see to true invisibility.
Oh, did I mention that all of these invisible shield layers allow for protection against bumps and scratches. Well, it does, and you can use the touchscreen through this protective shield.
The improvement of the Defense 720º has an improved rear armor and a a transparent rear shield that is also textured for better holding. Yeah, it is transparent, and besides the edge, you barely notice that it is on the iPhone. It is available with Black, Blue, or Purple bumpers for about $34.99 on the X-Doria site.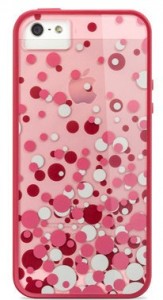 Now, let's talk about the Scene Plus. This is similar to the Defense 720º, but the Scene Plus has a smooth transparent back. What really makes it awesome is the patterns give a certain 3D effect.
Another thing that really works for the Scene Plus is the rubber bumper to protect one's iPhone 5C from a lot. This particular case has three patterns with varying colors. First is Blurry Dots, which is an excellent compilation of dots. The second is the lines, which also has a cool 3D effect. The last is what you see here, and I wish I could show you how 3D the bubbles are. You can purchase this on the X-Doria site for $29.99.