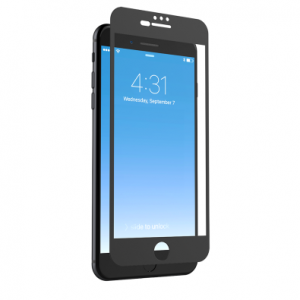 Okay, it is more for ZAGG week, and this time it is a word from Invisible Shield. If you are not familiar with Invisible Shield, they used to make these really interesting plastic covers. I'll always remember when I first met them at CES, when they threw in their products into a Tupperware box filled with nails and screws, and then they shook the box. The company grew a lot, and they sell a lot of products like screen protectors, such as the glass + luxe and the glass + privacy.
The most obvious feature of the Invisible Shield is it offers 3X shatter protection, so you can hit it with an hammer. You also have some serious scratch protection, so feel free to throw it into the box of screws. Oh, and there is also some serious smudge protection, which makes it very easy to clean.
All of that, and it comes with a lifetime warranty. It is available on the ZAGG site for $44.99, and it comes with complementary colors of black, rose gold, white, gold, and titanium.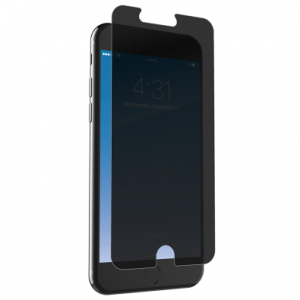 Okay, now it is time to talk about the glass + privacy. This has a 3X shatter protection, which means that it should stand up to smashes, scratches, and smudges. It seems to brag about Ion Matrix technology, and I'm not certain if the previously mentioned product has that.
What makes it a glass + privacy is that it has two-way and side-view privacy. This means that you can check your email, text messages, and anything on your smartphone and not worry about someone else checking it out. There is also the special feature of reinforced edges.
Unlike the glass + luxe, it doesn't come in any different colors. You should be able to purchase the glass + privacy for $44.99 on the ZAGG site.