Cherry has sent us some nice keyboards in the past to review like this silent keyboard and the MX Brown 3.0. Today we have a couple more Cherry keyboards to review, and we'll do both in this one article. One is the Cherry DC 2000, and the 2nd is the EZClean KC 1000.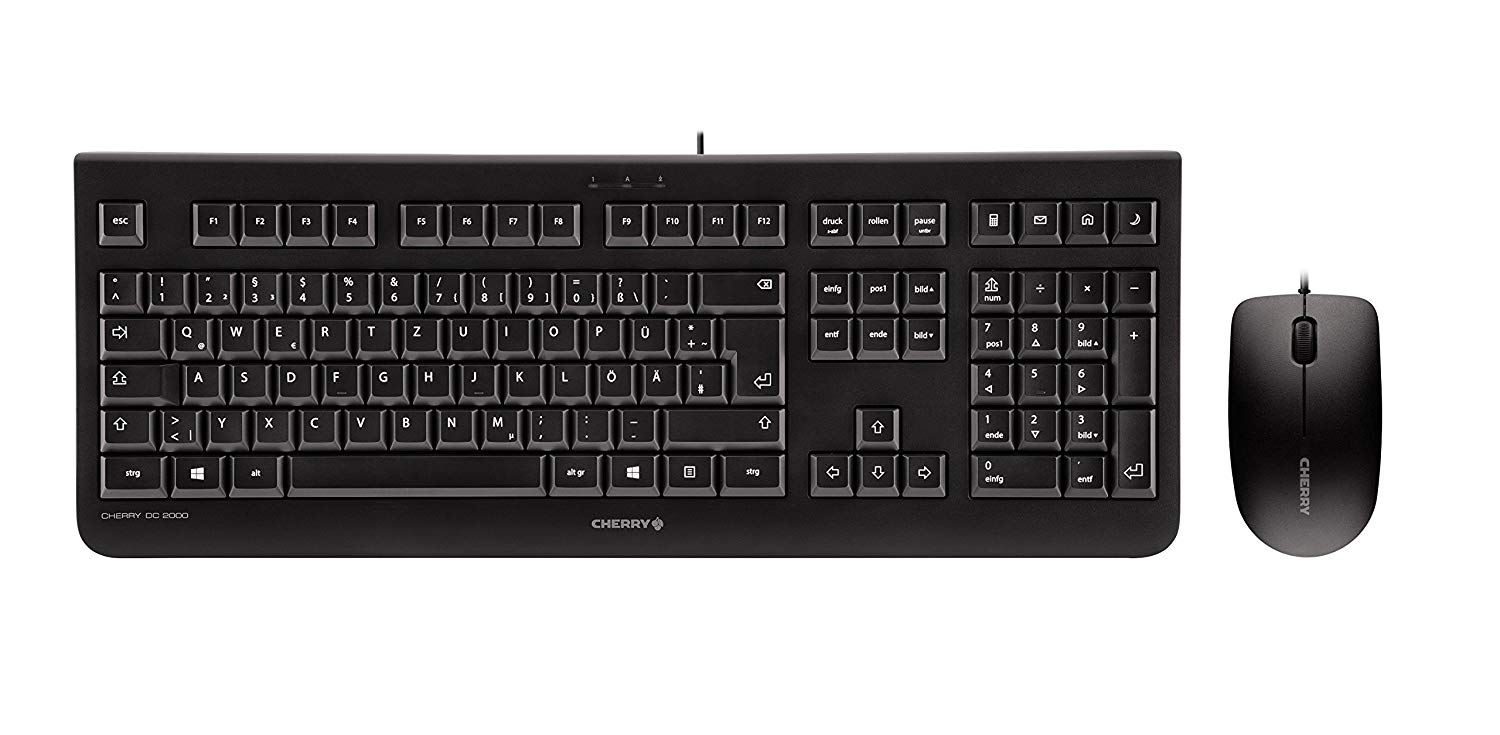 This keyboard is a pretty basic one. It comes with a mouse. The dimensions are 2 x 7.9 x 21.6 inches, and it weighs 1.76 pounds. There are some shortcut keys on the top right corner for e-mail and calculator and such. It's also available with German keys. This wired keyboard and mouse for a basic entry-level user is available for $17 on Amazon.com.
The 2nd keyboard- the EZClean KC 1000, gives you an idea of what kind of keyboard it is in the name.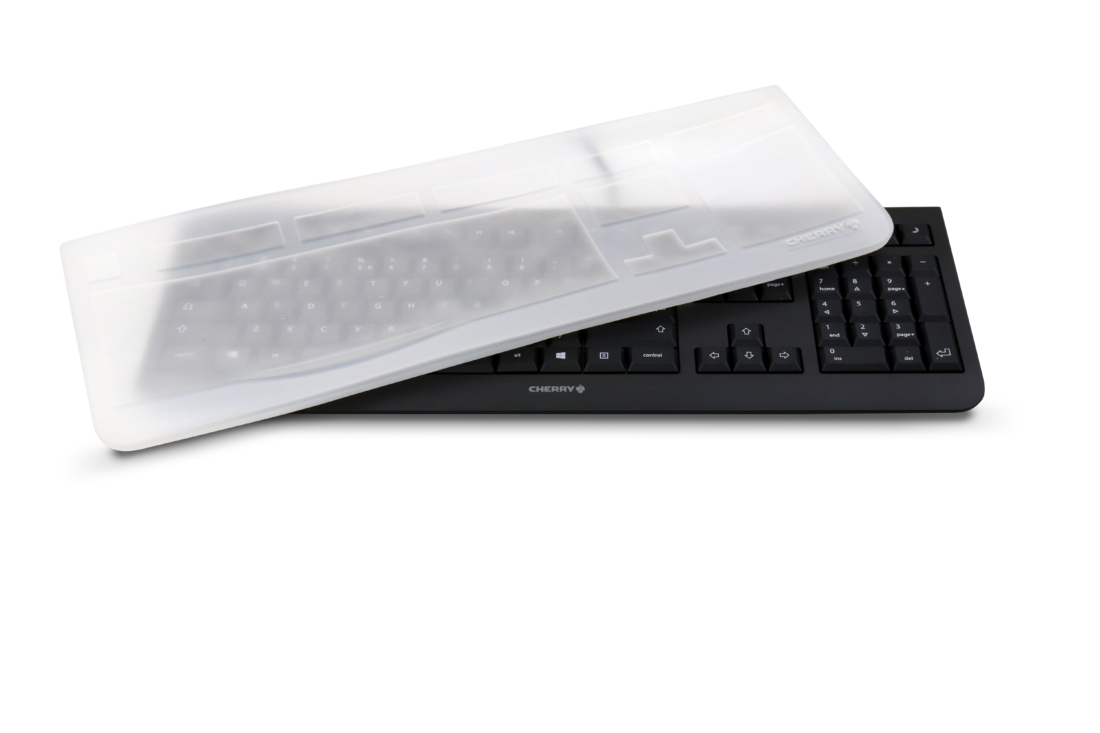 This keyboard is actually very similar in build and style to the first. The main difference seems to be the silicone cover that comes with the keyboard. This cover is removable, however, it's a cover that you probably would keep on while typing.
Fortunately, the keys are still easily accessed through this cover. The flat, easy to wipe surface makes this a great product to have in a medical office, in food service, or perfect for those who want to keep their keyboards clean and free of dirt and grime.
You can find this keyboard and cover for $43.61 at NothingButSavings.com.
Thanks to Cherry for sending us these keyboards free of charge in exchange for our fair and unbiased review. No other compensation has been given.