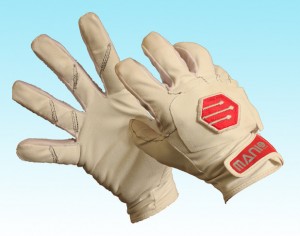 What you are seeing here isn't some kind of new golfing glove, but it is the ManiGlove. Yeah, that sounds really masculine, doesn't it? However this is designed to hook up to your iPhone or iPod.
It hooks up via Bluetooth, and you can touch your thumb and other fingers together to change the volume, change tracks, activate Siri, or even control a PowerPoint presentation.
According to my Source, the whole reason why the ManiGlove was invented was to take control of music while exercising. This battery is good for 15 hours on a charge.
Man, I would love to get my hands on and in these ManiGloves! Of course, this is a Kickstarter project, so you won't be able to just go to Best Buy to purchase it. You can get ManiGlove Version 1.0 for a pledge of $39.