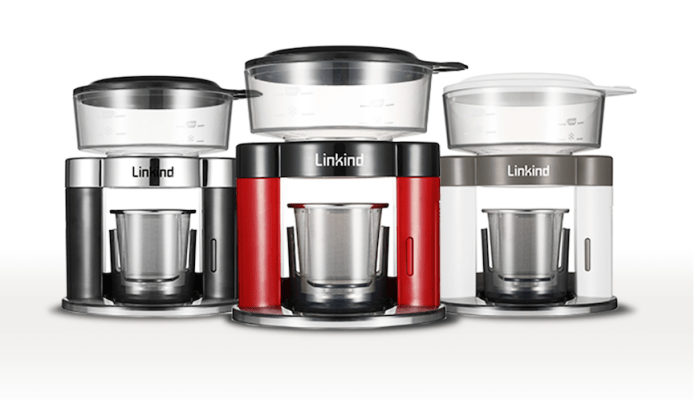 I have to admit that I am not a coffee connoisseur, but I have a wife who is. So for her, I will gladly give her the Linkind Effortless Automatic Pour-Over Coffee Brewer.
The Linkind is designed to be essentially a coffee cup and a Mr. Coffee at the same time. You know how you need to use those paper coffee filters all time, or pour an entire pitcher of coffee just for one cup? That is no longer.
The best part is the Linkind is how it is completely portable. There is a spot on the filter/maker for two AAA batteries, and then you can add medium ground coffee with the included spoon. by the way, I have noticed that this spoon comes with some kind of clip on it. It is one of those black clips, also known as a binder clip or a foldover clip. I noticed that even the instructions had this binder clip on the spoon, so it is a weird aesthetic choice.
Once the coffee is added, you can attach the housing to a base plate, and add the water. Then the spinning tank releases the right amount of hot water on the ground coffee beans, which makes for a "skilled barista's pour-over".
Okay, I took that quote from the Indiegogo web site, and I will say that there is no shortage of telling users how much time the user will save. Not only that, how much they will save by not going to Starbucks. It is available for about $59 as the Linkind Aroma IGG Special.